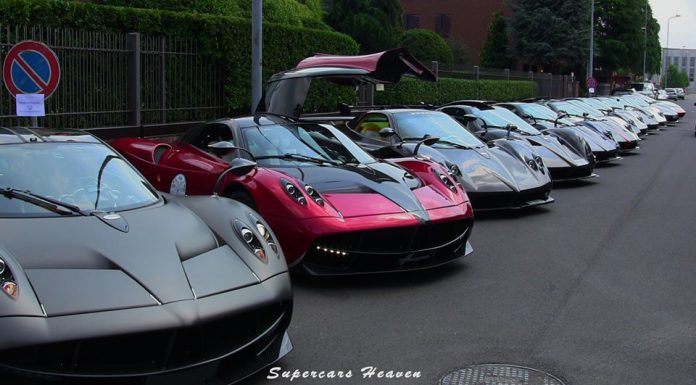 Around this time every year, the incredible Pagani Owners Club meets outside the company's Italian headquarters for an incredible display. Dubbed Vanishing Point, the meet is in its 10th year and this year proved to be one of the most exceptional ever.
In total, 10 incredible Paganis gathered outside the factory including two brand new Pagani Huayras. The rest were a range of extremely rare Pagani Zonda models. The rarest of them all was the brand new Pagani Zonda 760 LM with it lining up against 1 of just 3 Pagani Zonda Tricolores made while that was next to a Pagani Zonda Cinque Roadster.
[youtube]http://www.youtube.com/watch?v=cwXwMR5YAKQ[/youtube]
Inside the factory grounds, there was also the brand new Pagani Zonda 760 X, another Huayra and two blue Zondas.