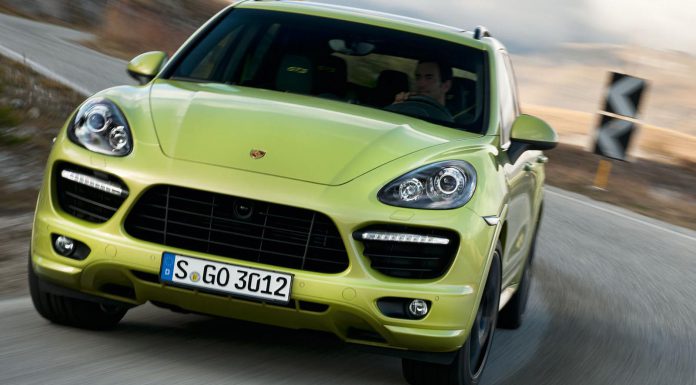 Reports about a coupe variant of the popular Porsche Cayenne SUV certainly aren't new. Now however, AutoExpress is suggesting that a coupe version of the Cayenne could arrive next year as part of the larger facelifted Cayenne range.
While the name coupe is generally associated with two-door sports cars, in recent years it has risen to prominence for so-called four-door coupes and that is what the new Cayenne variant will be. Porsche has apparently been influenced by the success of the BMW X6 and isn't the only manufacturer taking notice. Mercedes-Benz is also working on a four-door coupe SUV dubbed either the MLC or ML Coupe.
As the name suggests, the new Porsche Cayenne Coupe will feature a more sporty appearance with a low-slung roofline like the BMW X6. It will also receive a modified front end in line with the upcoming facelifted 2015 Porsche Cayenne before the next-generation model arrives in 2017.
Alongside the visual modifications, the Porsche Cayenne Coupe will receive tweaked suspension and steering to provide a more sporty driving experience similar to the Macan. It will also feature wider front and rear tracks alongside a lower ride height and consequently, a lower centre of gravity.
Just like the standard Porsche Cayenne, the Cayenne Coupe will be available with a host of different engines including the V8s from the Cayenne Turbo and Turbo S.
[Via Auto Express]