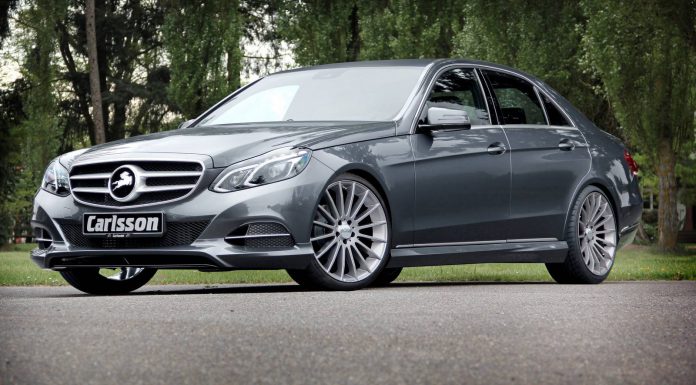 Tuning company Carlsson has just released their latest upgrades for the Mercedes-Benz E-Class. Dubbed the Carlsson CK50 package, the cars receive a host of performance modifications as well as a couple of simple visual tweaks which help ensure all Carlsson's creations are subtle yet brutally fast.
The Carlsson CK50 kit is available for a range of E-Class models including the E350 CDI Bluetec, E400, E500, E200 CGI and E250 CGI. Starting with the most exciting of the five is of course the twin-turbocharged V8 powered Mercedes-Benz E500. Carlsson have managed to increase power to 523 hp and 730 Nm of torque compared to the 408 hp and 600 Nm typically produced by the E500.
This increase in power results in a top speed increase from 250 km/h to 300 km/h. The increased power and performance has been achieved thanks to a remapped ECU and free-flow sports air filter. Elsewhere, the E400 modified by Carlsson now delivers 385 hp and 550 Nm of torque, the E350 CDI Bluetech delivers 310 hp and an impressive 700 Nm of torque while the E200 CGI and E250 CGI produce 184 hp and 204 hp respectively.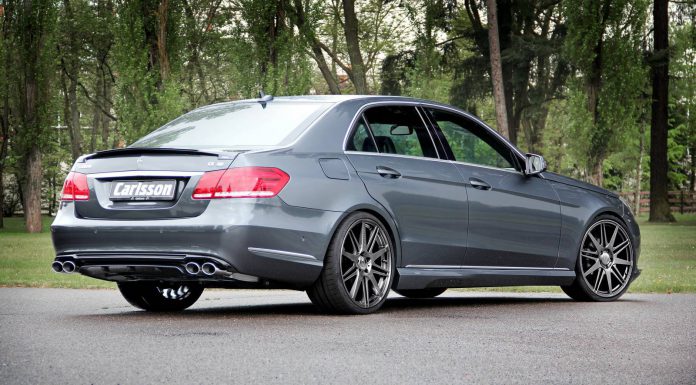 From a visual perspective, the Carlsson CK50 adds a new rear apron with Carlsson's RS style diffuser, a small bootlid spoiler, new exhausts, the Carlsson logo at the front and rear as well as a range of aftermarket wheels ranging from 18,19 and 20-inch in diameter.