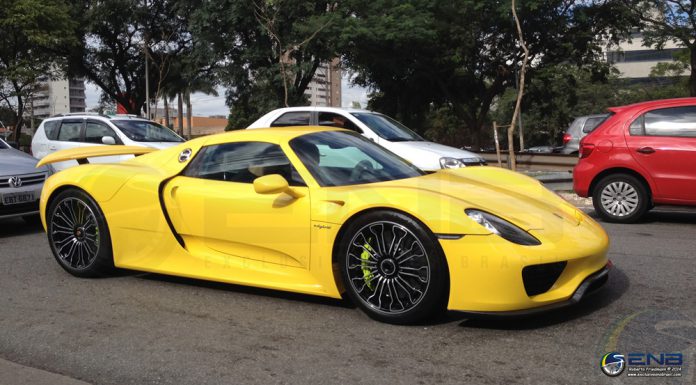 Worldwide deliveries of the stunning Porsche 918 Spyder are well underway and now the second example has been delivered in Brazil just in time for the 2014 World Cup and fittingly, it is painted in a stunning shade of light yellow!
[youtube]http://www.youtube.com/watch?v=dkqNJGA8jU0[/youtube]
Recently filmed and photographed on the streets of Brazil, this bright yellow 918 Spyder does stand out just like you'd imagine every bright, near-million dollar hybrid hypercar to do so. Throughout the video, it does become apparent that driving across some of the pothole filled roads would be quite nerve-racking for the new owner!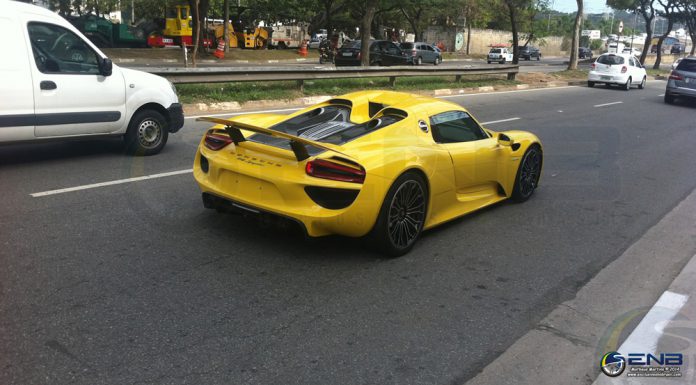 In case you needed reminding, the Porsche 918 Spyder is one of three new hybrid hypercars redefining the supercar market. It is powered by a naturally-aspirated 4.6-litre V8 engine delivering 608 hp and joined with two electric motors to lift peak power to 887 hp!
[Via Exclusivosnobrasil]