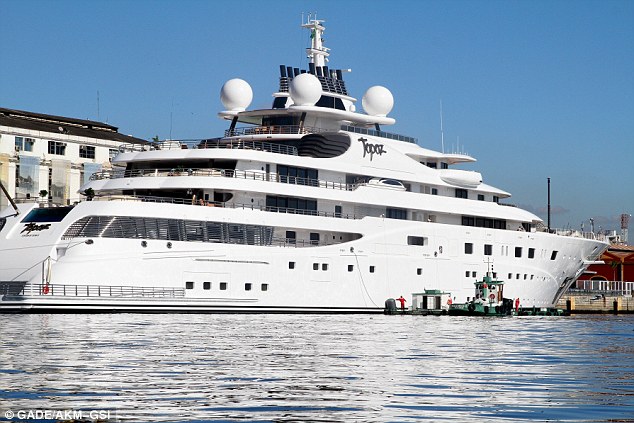 Unless you've been living under a rock, you'll know that the 2014 FIFA World Cup recently kicked off in Brazil. In addition to attracting the world's best football nations and players, the World Cup never fails to disappoint for the selection of celebrities it attracts. Now it has emerged that Hollywood royalty Leonardo DiCaprio is in Brazil for the World Cup and has come in style!
Local Brazilian media is suggesting that the actor has rented the near $700 million yacht owned by Manchester City's owner and the Deputy Prime Minister of the United Arab Emirates to enjoy his stay in South America! The luxurious yacht, dubbed the Topaz, measures an incredible 482 feet and is believed to be the fifth largest private yacht ever built!
The Topaz stretches across eight floors and it is believed that DiCaprio has been joined by 20 of his closest friends for the incredible journey.
Jordan Belfort eat your heart out!
[Via Daily Mail]