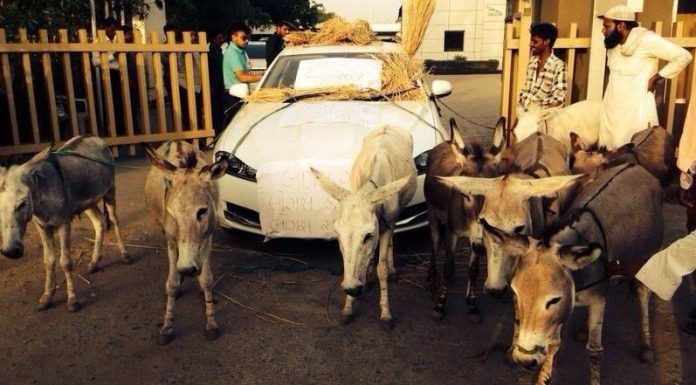 An Indian Jaguar XF owner has protested his displeasure for the luxurious British sedan by claiming that donkeys are better than his XF!
The unique protest was held at the owner's local Jaguar service centre with signs on his car reading "bogus car", "bogus service" and "bogus company". The man then threw some hay onto his XF and brought along a pack of donkeys which he apparently believes are better than the XF.
It isn't clear just what exactly tarnished the owner's opinion on the XF and Jaguar as a whole but the company is apparently working to resolve the issues.
[Via Rushlane]