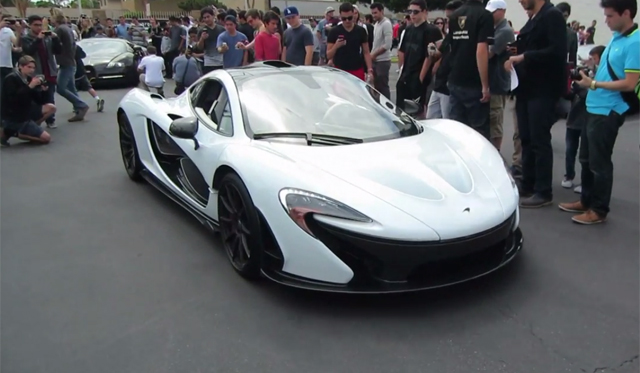 If you haven't heard of Manny Khoshbin then you're missing out. He's an entrepreneur who's made his money in real estate and is a diehard petrol head. Recently he took delivery of an absolutely jaw-dropping Alaskan Diamond White McLaren P1 dubbed the MK Edition!
With a host of options and a stunning white and black leather interior, Khoshbin's P1 is definitely one of the nicest to be delivered thus far. As a result, when he decided to bring it out to the Lamborghini Newport Beach supercar show, it made the teenage supercar enthusiasts go absolutely mental!
[youtube]https://www.youtube.com/watch?v=jJ6oAk4JJpc[/youtube]
Of course, this isn't Khoshbin's only supercar. He owns an insane Mansory Vincero Bugatti Veyron, three Mercedes-Benz SLR McLarens, a blue and black Veyron, Saleen S7 Twin Turbo, Porsche Carrera GT and more!