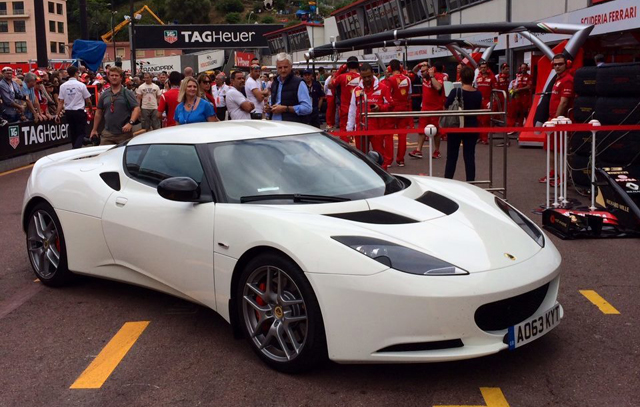 Despite a very disappointing race day at the Monaco Grand Prix, Lotus Formula One driver Pastor Maldonado was still rewarded with a glistening white Lotus Evora S.
Currently in his forth Formula One season, Maldonado has continually been criticised for his frequent crashes and displays of bad driving (by Formula One standards). Nevertheless, he brings with him a very tidy selection of very wealthy sponsors more than happy to inject money into an admittedly struggling team like Lotus.
When discussing his new Lotus Evora S, recently appointed Lotus CEO Jean-Marc Gales said, "It is our pleasure to present the Evora S to Pastor Maldonado, our newest Lotus F1® Team driver and ambassador. I am sure he will enjoy this car as much as the Evora S customers do around the world. I would also like to take this opportunity to wish the best of luck to the Lotus F1® Team for their up and coming race in Canada. The whole of the Lotus community will be watching in support."
Maldonado himself echoed this excitement saying, "I would like to thank Lotus CEO Jean-Marc and everyone at the Lotus factory for the opportunity of driving this great car. I'm excited to take the famous Monaco hairpins in this. It looks like pure fun on four wheels".
Here's hoping he doesn't crash it anytime soon!