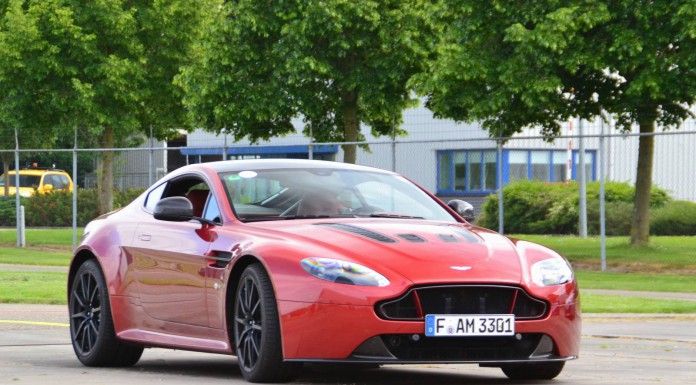 With a top speed of 330km/h and 573PS of power from the new AM28 V12 engine, the V12 Vantage S is the fastest series production model that Aston Martin have ever created. We love the looks of this British beauty. The S is based on the marques base model, the Vantage V8 and has had the huge V12 shoe-horned into its pretty frame with a great deal of ingenuity!
[youtube]http://www.youtube.com/watch?v=iA6tvFo9IyE[/youtube]
The V8 Vantage was praised for its V8 rumble and here we have a video of the V12 S being driven in anger. The huge engine sounds fantastic and very raw. This car certainly ranks amongst the best sounding cars currently on sale today!
Photo: OJPictures