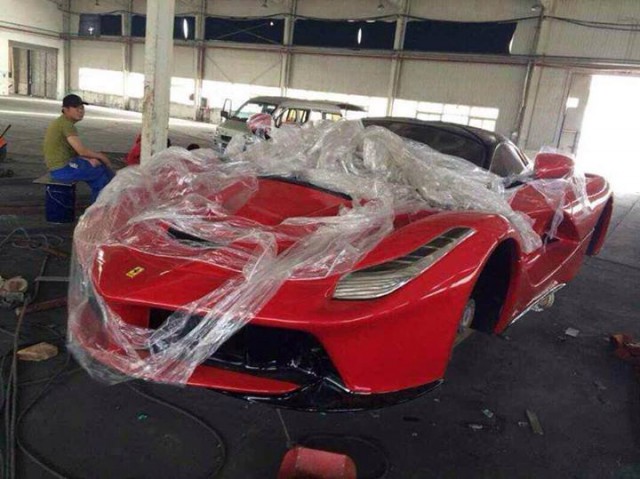 Quite so soon? That is the question we hear ourselves asking after seeing these photos. It seems as though a Chinese enthusiast has crafted an incredibly accurate replica of both the LaFerrari and the Pagani Zonda R. They both look incredibly accurate from a bodywork perspective.
There is some suggestion that the cars are the product of Mansory Cars, a company unrelated to the German tuning firm, who supposedly have workshops in California, Germany and Stockholm. The website popped up recently online although it sounds a copycat Super Replicas scam to us…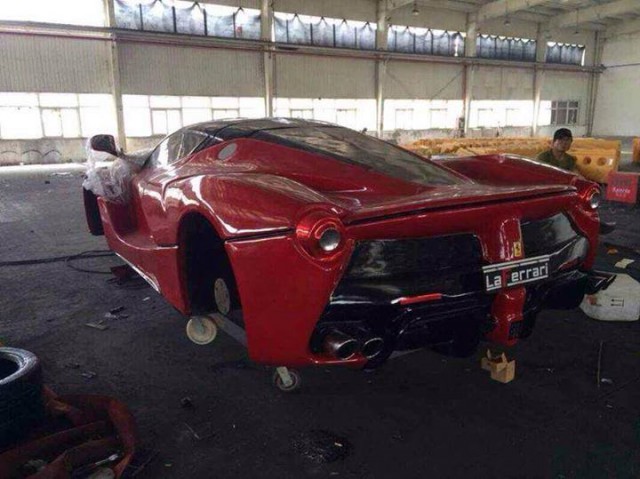 The Mansory Cars website reveals the LaFerrari comes in five stages. The first with a Toyota Camry V6, the second has an Audi V8, pay slightly more and you can have a choice of Audi V10, Ford V8 or BMW V12. The car sits on a (presumably) bespoke tubular chassis.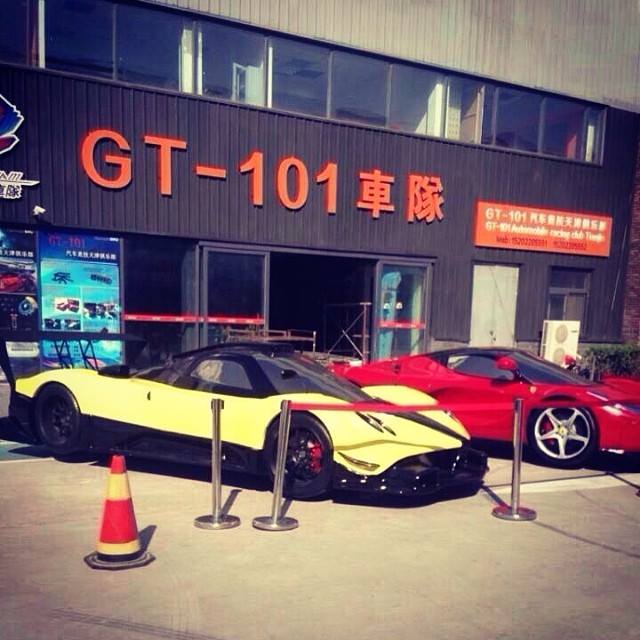 The Pagani Zonda R can apparently be ordered with the same choice of engines. Power ranges from 268 hp to 544 hp. It seems as though Mansory Cars also offer a replicas based on other supercars. Their website lists Bugatti Veyron, Lamborghini Aventador, McLaren 12C and Hennessey Venom GT options.
Our advice? Steer well clear…
[via Prototype Zero and MotorAuthority]