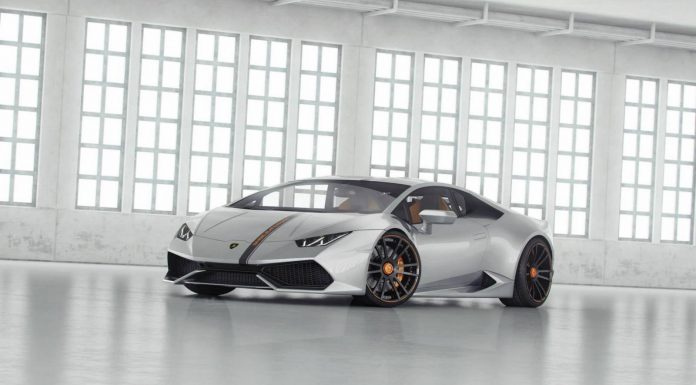 With the newly release Lamborghini Huracan gradually working its way into customers hands, it was inevitable that we would see a number of renderings from tuning firms keen to stamp their mark on the Italian supercar. One of the first is the Wheelsandmore with their Lamborghini Huracan LP850-4 "Lucifero".
The wheels are Wheelsandmore's main focus. The Huracan gets their new wheel design F.I.W.E. with centre locking. The concave wheel measures 9.5 x20 inches at the front with 245/30/20 tyres and 11.5 x21 inch rims at the rear shod with 305/25/21 tyres.
Aside from the wheels, the Lamborghini Huracan LP850-4 "Lucifero" also gets a series of power boosts. The standard powerplant is boosted by 30 hp and 40 Nm by a first stage stainless steel exhaust system, ECU software and a carbon-frame air filter.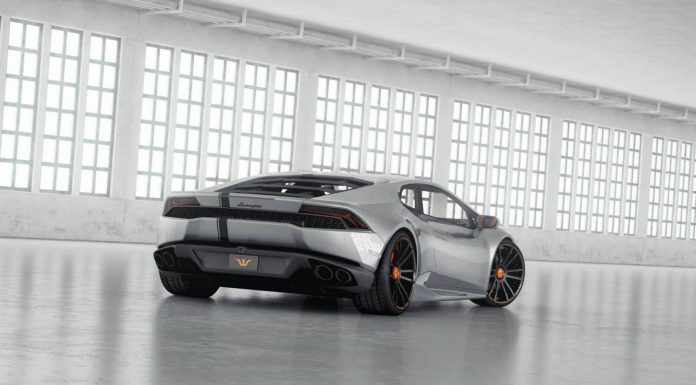 Stage 2 offers a supercharger kit, reinforced clutch and a differential lock to bump the power figures up to 777 hp and 700 Nm. The third and final stage offers further boost up to a brutal 850 hp and 730 Nm! We're not convinced how accurate these claims are, especially on a car that hasn't yet entered their workshop. The figures are mighty impressive though!
We are told that a hydraulically adjustable racing suspension system with adjustable train and compression damping is in development.