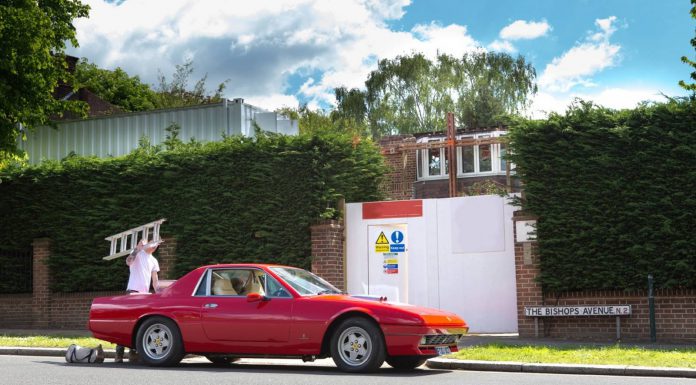 While supercar manufacturers like Ferrari are expanding into different segments of the market, one area we can say for sure they'll never venture into is pickup trucks. Of course, this is a very good thing because pickup trucks aren't known for their visual appeal whereas Ferraris and most other supercars are in part. However, one brave man in the U.K. by the name of Elo recently created a Ferrari 412 Pickup truck for the History Channel's new TV show 'Ultimate Wheels'.
Built around a genuine Ferrari 412, Elo created the car by removing 300 mm of the 412's roof while shifting all of the mechanicals forward to create the 3ft bed at the rear. To give the Ferrari 412 Pickup a more luxurious feel, teak wood has been used to panel the rear bed.
Elsewhere, this Ferrari 412 has been fitted with a new exhaust system incorporating a valve system which can be switched on or off from inside the cabin. Finally, the car has been completed with a custom sound system.
Beneath the redesigned body is the same 4.9-litre V12 engine as the standard Ferrari 412 delivering just under 340 hp.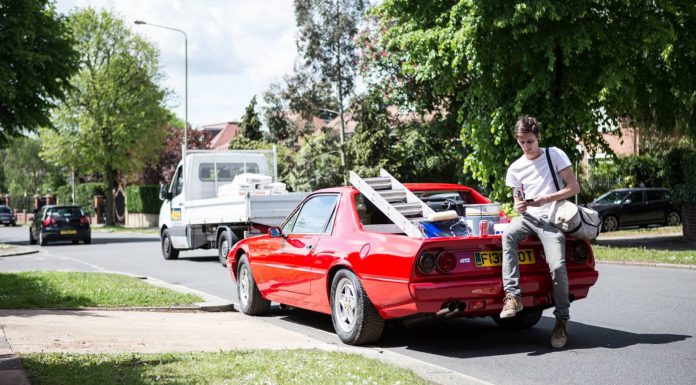 The Ultimate Wheels series follows Elo and his workshop, London Supercar Workshop.
When discussing the upcoming series, Elo said "This is one of my favourite cars of the TV series – something truly unique and even experienced Ferrari technicians like what we've done. The rest of the series sees us work on a VW camper, a Ford Mustang, a Group B rally-inspired Audi, a unique Bristol and many more amazing conversions."