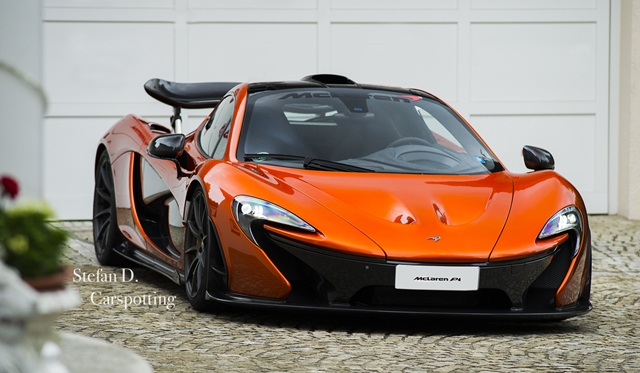 German automotive photographer and supercar enthusiast Stefan Dünisch managed to shoot one of the most exclusive supercars ever built; the brand new McLaren P1. This may well be one of the first volcano orange McLaren P1 registered in Germany and is number 150 of 375.
He got the unique opportunity to take various picture of one of the most impressive hypercars just in front of the owner´s garage somewhere in Bavaria. As you can see from one of the pictures, the owner has an insane collection including a Ferrari F40, a Mercedes-Benz McLaren SLR Stirling Moss and one of 75 Mercedes-Benz McLaren SLR 722S.
Stefan Dünisch will shoot the other cars of the owner´s incredible car pool as well, so that we can provide you with more exclusive pictures soon. To keep you up to date, visit the official facebook fanpage of Stefan Dünisch on which he upload always his best shots.