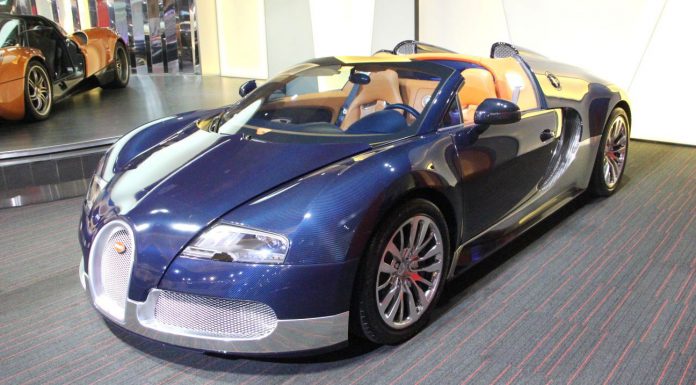 Earlier this year it emerged that just 40 units of the Bugatti Veyron Grand Sport remained available. Once these are sold, production of the Veyron coupe and convertible models would have reached 450 and then, the company will begin development on a Veyron successor.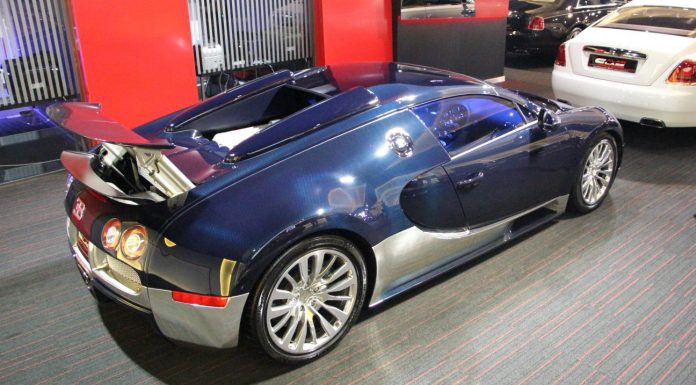 As a result, for interested Veyron owners out there, it is one of the last chances to pick up a Veyron, whether new or used, before most inevitably remain in exclusive collections around the world inevitably gaining value. The following blue carbon fibre and silver Bugatti Veyron Grand Sport in Dubai is one of just a few on the used car market around the world and is looking for a new home.
This particular Veyron Grand Sport is a 2011 model and has covered 4800 km and is currently on display at the absolutely insane Al Ain Class Motors dealership in the heart of Dubai. The blue carbon fibre and silver paint finish is exceptionally special and is offset beautifully with the orange and black leather interior!