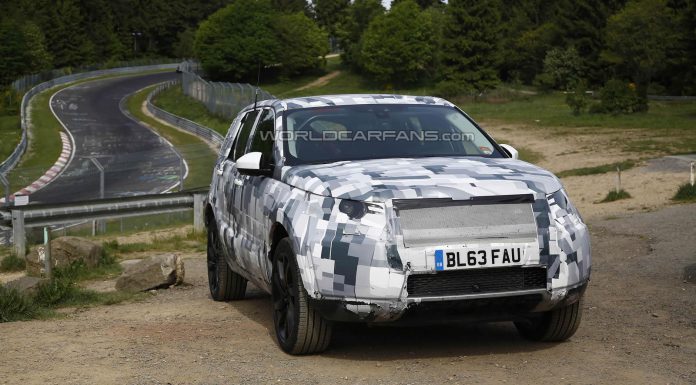 The upcoming 2015 Land Rover Discovery Sport has been spied at the Nurburgring under heavy camouflage for the first time.
It is believed that the new Land Rover Discovery Sport will utilise a modified version of the Range Rover Evoque's platform. Additionally, it will be the first new Land Rover to take design inspiration from the concept presented at the New York Motor Show and consequently feature many of the groundbreaking technologies from that concept. It will replace the outgoing Land Rover Freelander.
Very few other details about the upcoming Land Rover Discovery Sport have been revealed, but it can be confirmed that the car will go on sale next year. However, we do know that it will be available both as a five seater and with seven seats and a worldwide debut at the Paris Motor Show this October is likely.
While recently confirming the car, Land Rover Design Director and Chief Creative Officer Gerry McGovern said, "I am proud to confirm the nameplate that will make Discovery a family of vehicles for the first time. It will be called Discovery Sport and will go on sale in 2015. This will be a versatile and capable SUV and is the first expression of the Discovery Vision Concept unveiled here in New York."
[Via World Car Fans]