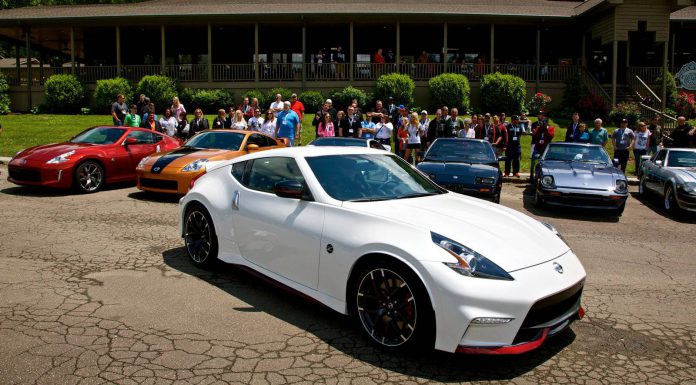 The brand new 2015 Nissan 370Z Nismo recently made its world debut in North Carolina at ZDAYZ which takes place annually and gathers together hundreds of Nissan, Datsun and Nismo enthusiasts.
Discussing the debut of the new 370Z Nismo, Nissan Chief Planning Officer and Executive Vice President Andy Palmer said, "NISMO is the heart and soul of Nissan performance, both for the track and on the street, so it's fitting that we are showing the dramatic new 2015 370Z NISMO for the first time at a gathering of our most loyal and enthusiast owners. "The new 370Z NISMO joins the recently introduced Nissan GT-R NISMO and Nissan JUKE NISMO RS, giving performance fans a range of fresh, factory tuned NISMO models to enjoy."
One of the most dramatic changes for the latest Nissan 370Z Nismo is the availability of a seven-speed automatic transmission with Downshift Rev Matching. It joins the standard close-ratio six-speed manual 'box. The new 370Z Nismo also includes retuned suspension.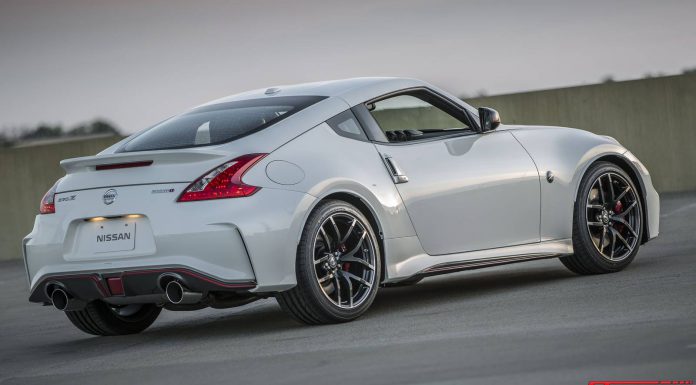 Besides the gearbox and suspension, the new 370Z Nismo remains the same as last year's model. As a result, it features a modified 3.7-litre V6 engine delivering an impressive 350 hp and 371 Nm of torque which is capable of rocketing the car to 100km/h in just 5.2 seconds thanks in part to the improved responsiveness across the low and mid rev range.