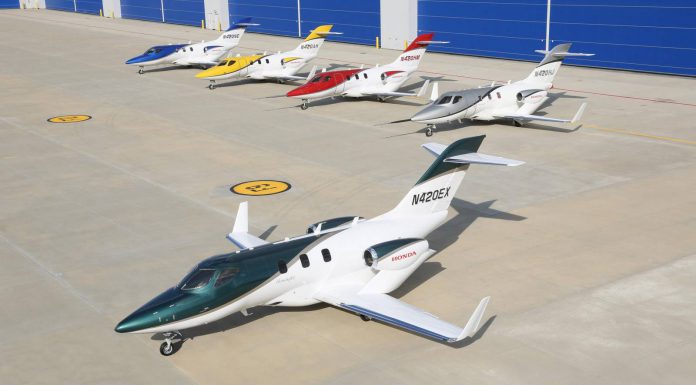 The Honda Aircraft Company is edging ever closer to launching its first production HondaJet installed with the company's GE Honda HF120 engines installed.
The HondaJet is promising to be the world's most advanced light business jet aircraft with it designed to offer unrivalled levels of fuel-efficiency, serenity and speed in its class. It is Honda's first commercial aircraft and with the first flights set to take place later this year, could prove a real winner for those rich enough to purchase one.
As it stands, nine HondaJet's are currently on the assembly line and once complete, they will simply need to await certification next year. The first example to roll off the production line debuts a new deep pearl green and white paintjob with an eye-catching gold stripe.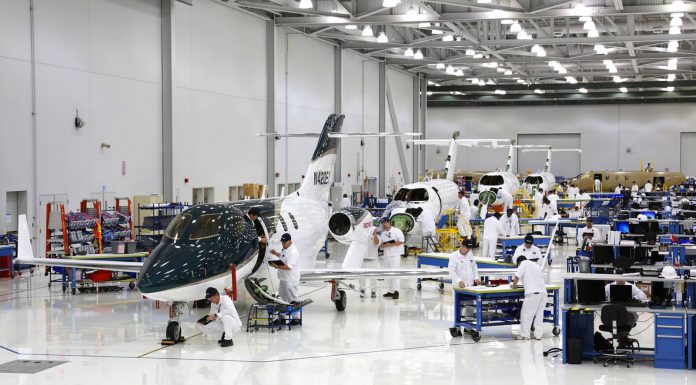 When discussing the new jet, Honda Aircraft Company President and CEO Michimasa Fujino said, "Honda Aircraft Company's most important goals are achieving Federal Aviation Administration Type Certification and delivering the first customer aircraft. Our total effort is focused on reaching these much anticipated milestones in the first quarter of 2015.
"Honda Aircraft Company, along with our worldwide network of dealers and suppliers, are working together to support the seamless transition to customers. Our goal is to have everything ready before the first delivery. We are committed through our network to deliver the best ownership experience from day one," he said.