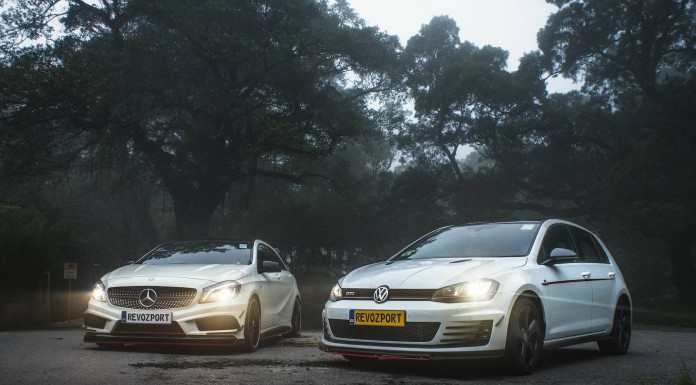 RevoZport have created some fantastic body kits recently. Two of their finest (and most affordable) were recently provided to our friend Ron Alder in Hong Kong. The below photos show the Mercedes-Benz A 250-based RevoZport RZA290 and the Volkswagen Golf GTI-based RevoZport Golf Razor 7!
Starting with the RevoZport RZA290. This hot hatch has enough attitude to rival the A 45 AMG! The car pictured here has the stage 3 bodykit fitted with an RZA front add-on splitter, front bumper canard, vented bonnet, side skirt, rear diffuser and under spoiler all finished in carbon. It also features quad tailpipes and a GT spoiler.
So the RZA part of the name refers to the body modifications. The 290 refers to the performance package. The A 250 is available with an ECU tune bringing power up to 253 PS and 402 Nm of torque. This vehicle is also available with a titanium exhaust system, bespoke paddle shifters and a new engine cover.
The RevoZport Golf Razor 7 is an entirely different proposition although it does share its style with the RZA290. The Razor gets a sharp body kit including a new lightweight bonnet with vents, a front splitter, side skirt, GT roof spoiler and a new rear diffuser. The same look can also be achieved with more powerful Golf R.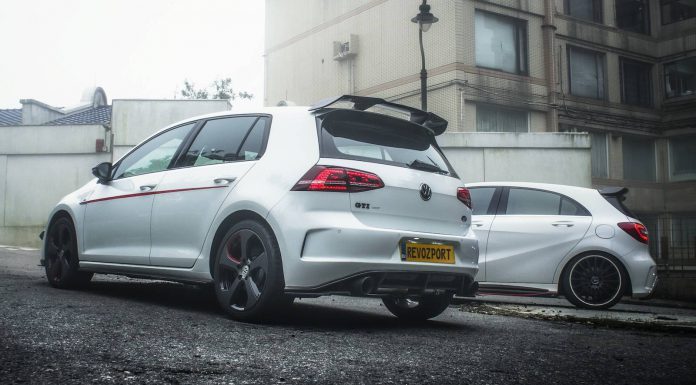 Elsewhere, there are two carbon induction systems available for the Golf Razor 7 as well as a titanium sports exhaust system. All in, the Golf Razor 7 now produces 290 hp!
It really must have been a fantastic experience to have both cars together in the same place at the same time. Unfortunately the weather did its best to dampen the action. With two awesome hot hatches together, that was never going to completely kill the excitement though.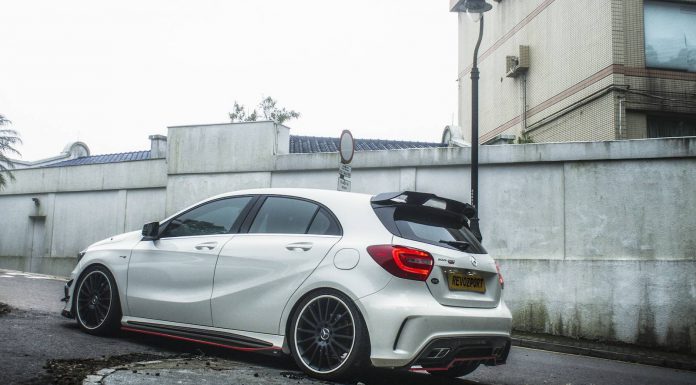 To find out more about the RevoZport cars and other RevoZport body kits, take a look at through website here.