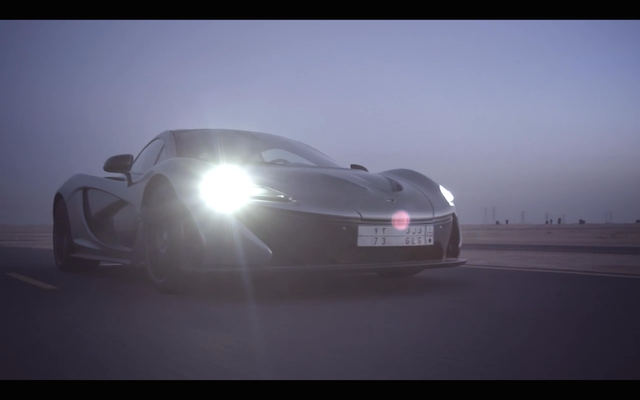 Team Galag are one of, if not the most famous teams of the legendary Gumball 3000 Rally. Every year the team bring some of the fastest and wildest cars on the planet to drive across continent after continent.
The McLaren P1 is the hypercar of the moment and Team Galag managed to get their hands on one of the very first examples to be delivered, finished in stunning matte satin grey. With the rally just days away the Saudi Arabian team released this rather awesome video!
[vimeo]http://vimeo.com/96106222[/vimeo]
The McLaren P1 will travel from zero to 100 km/h in less than 3 seconds, zero to 200 km/h in under 7 seconds, and zero to 300 km/h in no more than 17 seconds. This is thanks, in part to the Instant Power Assist System (IPAS) which is essentially KERS, for road cars. Putting the 300 km/h statistic into perspective, this is 11 seconds faster than the legendary McLaren F1 road car. Top speed is electronically limited to 350 km/h.