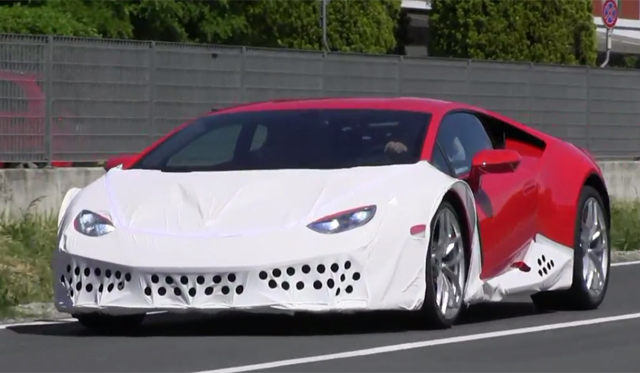 Prior to custom deliveries of the Lamborghini Huracan commencing, the Italian firm is continuing to test its latest supercar around its Sant'Agata, Bolognese headquarters. The following video showcases just how frequently examples of the Huracan are leaving and arriving at Lamborghini HQ and includes some epic driving shots of the car!
[youtube]https://www.youtube.com/watch?v=zbB4YM_Zb44#t=193[/youtube]
As you probably already know, under the hood, Lamborghini Huracan features a brand new 5.2-liter V10 engine delivering 602 hp. As a result of this, the Huracan can hit 100 km/h in just 3.2 seconds and a top speed of 202 mph. Mated to this engine is a new dual-clutch semi-automatic transmission driving all four wheels.