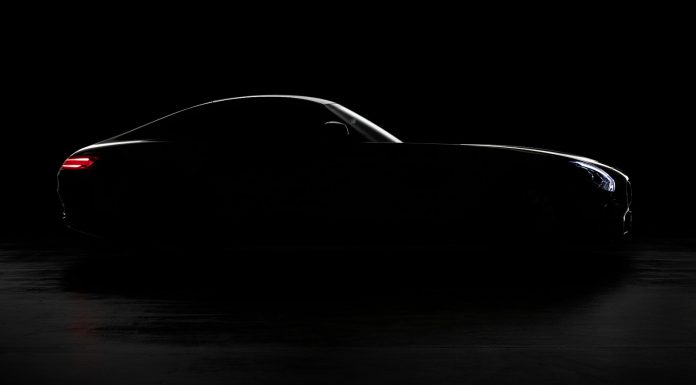 Mercedes-Benz has just dropped a couple of new teasers for the upcoming 2015 Mercedes-AMG GT.
The first displays the elegant profile of the upcoming sports car which Mercedes-Benz says is the most beautiful car it has ever designed. With an elongated hood and slightly smaller proportions to the outgoing SLS AMG, the AMG GT certainly has the makings of a gorgeous car. The second teaser is a video showing some driving shots of Mercedes-AMG GT prototypes testing.
[youtube]http://www.youtube.com/watch?v=NoGkwIgMCuc[/youtube]
Just like the SLS AMG it replaces, the Mercedes-AMG GT won't be a track-tuned animal. Instead, it'll be more of an all-round sports car to compete with the Porsche 911. Further down the road, a Black Series variant is expected and that will be more track focused.
While Mercedes has dropped these new teaser images of the car along with the previous ones showing the interior, it isn't fully known what will power the Mercedes-AMG GT. However, it is possible that car will utilise a twin-turbocharged 5.5-litre V8 engine or possibly a 4.0-litre V8.
We know already that the interior of the Mercedes-AMG GT boasts a fascinatingly exclusive look and feel, with the finest materials and outstanding workmanship combining to conjure up a setting that simply exudes class. As such, the exclusive interior of the Mercedes-AMG GT is enough to get one truly hooked on this vehicle even while it is still at a standstill.