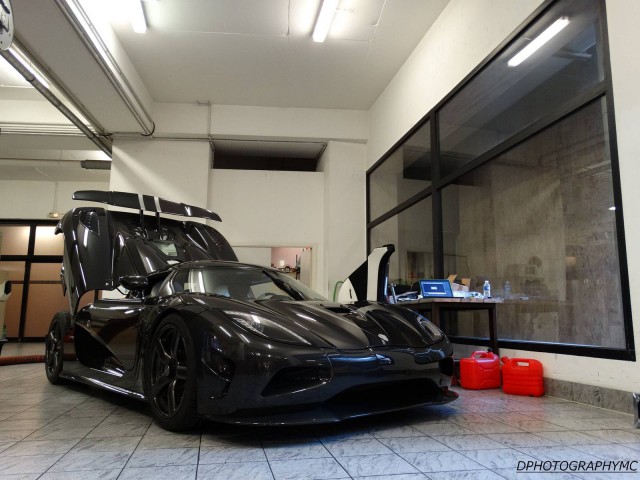 The Koenigsegg Agera R is ranked amongst the most brutal and fearsomely fast hypercars on the planet. The Swedish speed machine has been engineered to push the limits of what the industry had known when it was unveiled.
A new example has been spotted in the Principality of Monaco where it sure takes a lot to stand out. This Agera R has been finished in a strikingly menacing colour scheme, an all black body complete with contrasting silver stripes and a white highlighted interior!
In the Agera R, 0-100km/h is over in just 2.8 seconds with 200 km/h clocked in just 7.8 seconds. The ultimate top speed remains untested, however, Koenigsegg's super computers estimate that a top speed somewhere between 430 to 440 km/h is possible! Having driven the Agera R we certainly do not doubt any of the claimed figures!