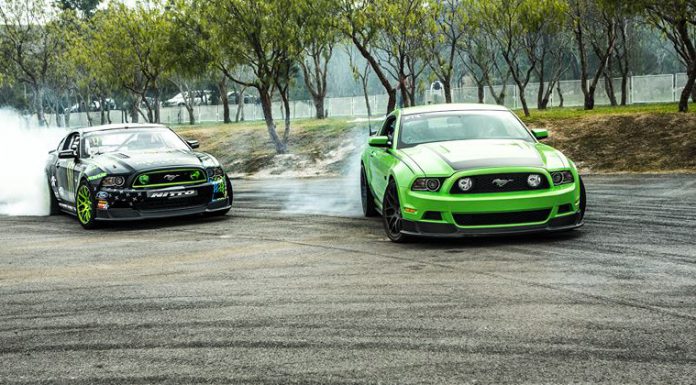 In case you've been living in a cave or under a rocket for the past few months, you may not know that this year marks the 50th anniversary of the legendary Ford Mustang. In order to celebrate the occasion, drifting champion Vaughn Gitten Jr. and Ryan Tuerck hit the Las Vegas Motor Speedway and Charlotte Motor Speedway for a truly epic drift showdown.
[youtube]http://www.youtube.com/watch?v=8J8N-KBvI3U[/youtube]
In the following clip, Vitten Jr. is behind the wheel of his Formula Drift spec Mustang while Tuerck got behind the wheel of a Ford Mustang RTR!