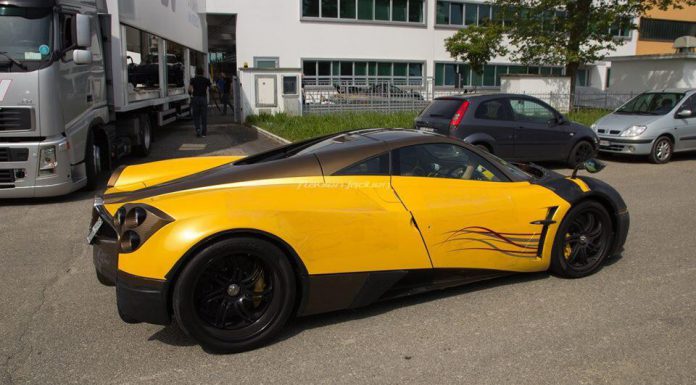 The Pagani Huayra sits in a category of elite cars that only a few dozen people on Earth will ever drive, the hypercars. Cars that are no designed with thinking from inside the box, but ideas and engineering expertise that shreds the box to bits. We have driven this V12 monster on more than one occasion and in both instances it blew our minds like never before.
We have seen an number of different colours on the Italian masterpiece and here we have another unique configuration. The main body of the car has been finished an a bright yellow and the spine, rear bumper and light-clusters have all been painted a contrasting shade of brown. Flowing from behind the front wheel arches is a colourful design that we have never seen before on Huayra, a bespoke design.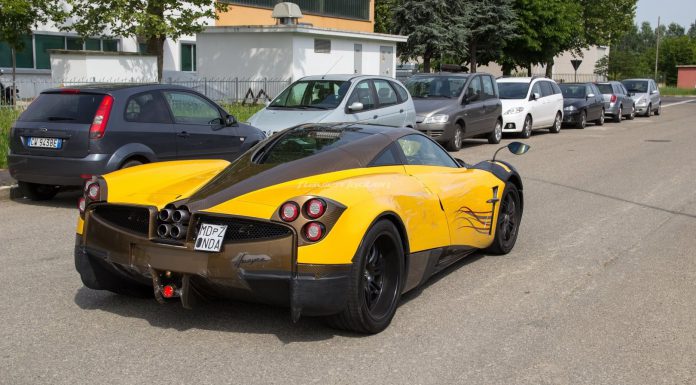 The Pagani Huayra is powered by a 6.0 liter Mercedes-AMG twin-turbo V12 engine which puts out a whopping 700 horsepower and 1,000Nm of torque. Thanks to this, the Huayra is able to blast itself from standstill to 100km/h in 3.3 seconds, while its top speed is an impressive 370km/h.
[Photos by Flavien Jaouen]