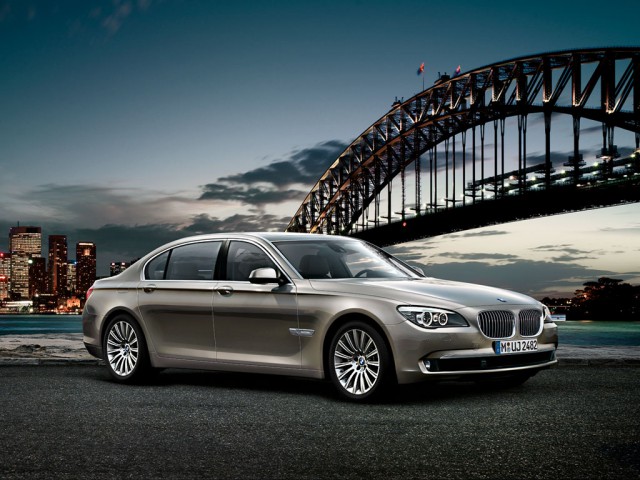 The next-generation BMW 7-Series, likely to be unveiled later this year, will set an example thanks to its dramatic weight reduction according to BMW Chairman Norbert Reithofer.
While recently speaking with Auto Motor und Sport, Reithofer confirmed previous speculation that the 2015 BMW 7-Series will feature carbon fiber heavily and consequently, weigh significantly less than the outgoing model. Of course, the current 7-Series has been somewhat left behind thanks to last year's launch of the new Mercedes-Benz S-Class, so the 2015 7-Series will have to be improved upon in a host of areas if it hopes to take the fight to the S-Class.
Reithofer implied that the new BMW 7-Series will be the benchmark in this luxury sedan segment in terms of weight and consequently, will be more efficient and environmentally friendly than the current model and feature better driving dynamics thanks to the reduced weight.
Finally, Reithofer confirmed that in terms of technology, the next-gen 7-Series will be significantly better than the current car and with the latest S-Class arguably leading the pack with its features like Magic Ride Control, the new 7-Series will have to at least match these technologies.
While the new 7-Series will be brand new under the skin, no exceptional visual modifications are expected with Reithofer thinking a dramatic design overhaul is too much for 7-Series owners.
[Via Auto Motor und Sport]