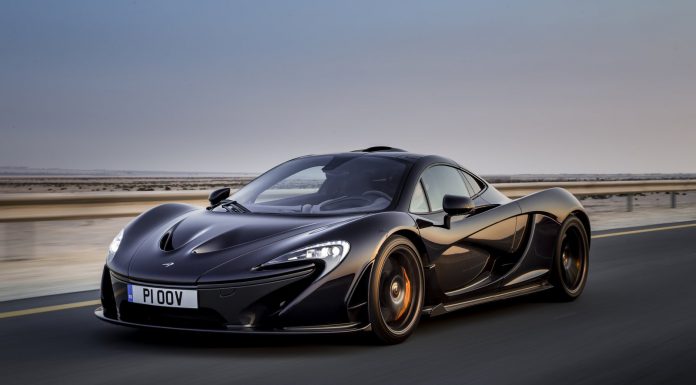 Following recent confirmation that Ferrari is developing the LaFerrari XX, a track-oriented version of its insane hybrid hypercar, it has emerged that McLaren is gauging customer interest in creating its own track-spec P1.
McLaren is said to have asked all current P1 owners and upcoming owners if they're interested in a track-only variant of the P1 and apparently, such a car is on the drawing board and could be produced in the low double digit region. Understandably, only current and future P1 owners will be able to purchase the car known internally as the McLaren P1 Track.
Apparently the car could be differentiated from the 'regular' P1, already one of the fastest and most ferocious supercars on the market, with new bodywork inevitably designed to increase downforce, suspension upgrades and most intriguingly, possibly even more power and torque from the epic 3.8-liter twin-turbocharged V8 engine and electric motor combination.
Autocar speculates that the McLaren P1 Track may only be available for owners to drive in specially organised track days similar to the Ferrari XX Programme where the Italian marque actually keeps the XX models owned by customers.
McLaren has yet to confirm or deny these suggestions, but whatever the result is, expect to hear more in the coming weeks and months!
[Via Autocar]