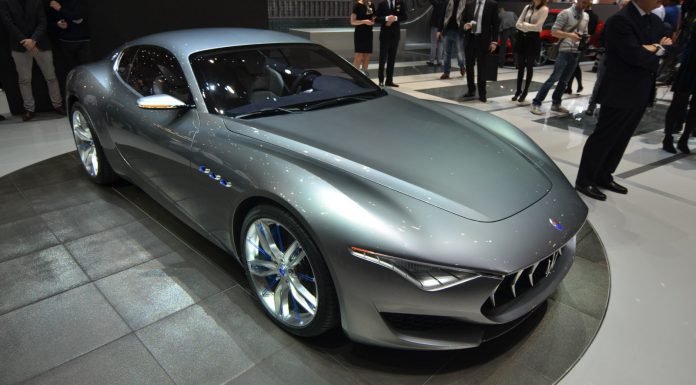 As part of the annual Fiat Chysler Automobiles product plan released by CEO Sergio Marchionne, it has been confirmed that the Maserati Alfieri will make it to production both in coupe and cabriolet form.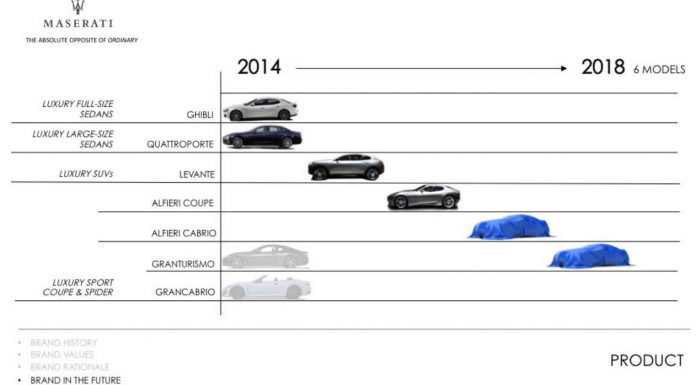 An official date for the release of the production-spec Maserati Alfieri hasn't been given but based on the above image, a debut in 2016 for the coupe seems likely. The year after, the Alfieri Cabriolet will arrive and before that, it is likely the car will be previewed in concept form however that hasn't yet been confirmed.
Powering the Maserati Alfieri coupe and cabriolet will be a V6 engine likely featuring two turbochargers. A host of differently powered variations will be offered with power ranging from 404 hp, 443 hp, and an extremely impressive 512 hp. As a result of this, it can be assumed that three different versions of the Alfieri will be offered and consequently, it should act perfectly as the Italian answer to the Jaguar F-Type Coupe and regular drop-top.
Interestingly, the Alfieri will be available both in rear wheel drive and all-wheel drive configurations.
Based on the Maserati GranTurismo MC Stradale, the concept Alfieri features a 24 cm shorter wheelbase and measures 4,590 mm long with a 2,700 mm wheelbase, 1,930 mm wide and 1,280 mm high. It was also powered by the GranTurismo's 4.7-lier V8 engine but as mentioned, when it reaches production, the Alfieri will be completely unique from the GranTurismo.