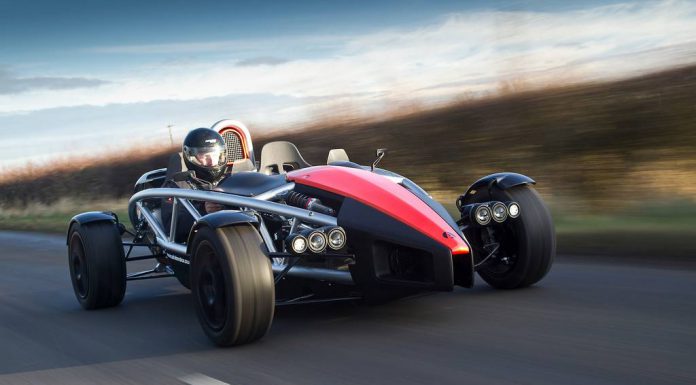 As if there weren't already enough Ariel Atom variants on the market, the small British sports car manufacturer is working on a new special edition car dubbed the Ariel Atom 3.5R.
Set to be based around the Atom 3.5, the 3.5R is pinned to receive a new quick-shifting transmission alongside a host of suspension changes as well as a new engine charge cooler which should help boost power by up to 15 per cent.
When discussing the car, company boss Simon Saunders said, "We've seen a growing demand for paddle-shift cars over the past year or so. One of the big successes of the Atom V8 was its paddle-shift. People who drove it were impressed with the speed and ease of gearchanging, and felt it particularly suited he Atom's character. We're reacting to that."
"For the 3.5R we're using a Sadev six-speed gearbox, not exactly the one we used for the Atom V8 but similar, with the same Geartronic control mechanism. We've just finished our track testing, and all indications are it's very quick indeed. At a recent Donington test day we were passing everything down the straights and through corners, including slick-shod touring cars," Saunders said.
Thanks to more boost for the supercharger as well as the brand new charge cooler, the Ariel Atom 3.5R is pinned to deliver around 350 hp.
Expect the car to be revealed in the coming weeks before deliveries commence in the middle of the year.
[Via Autocar]