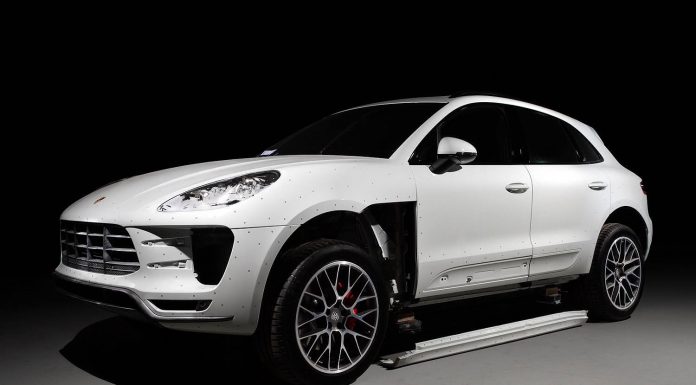 Late last year, TopCar released a couple renderings of its tuning package for the new Porsche Macan. Well now the Russian tuner has begun turning those renderings into reality and is beginning construction of the aggressive and eye-catching bodykit.
TopCar is currently in the early phase of scanning a base white Porsche Macan Turbo and once that is done, construction will begin on the new bumper and panels.
In a statement, TopCar said, "We are pleased to announce that we have begun the process of creating a new aerodynamic body kit for the Porsche Macan. "The first car recently came to us in Russia and we started the first stage – scanning the base car."
If the finished product looks like the renderings, then the Porsche Macan by TopCar will be quite extreme. It will consist of a front bumper, a lower lip splitter, wider two-part front and rear fenders with fender liners. Moving towards the rear, the Porsche Macan will also get side skirts, a rear bumper, a rear bumper diffuser and a rear spoiler. Pricing has already been revealed with visible carbon fibre kits costing 18,270 euro and those with primed carbon detailing costing less at 14,620 euro.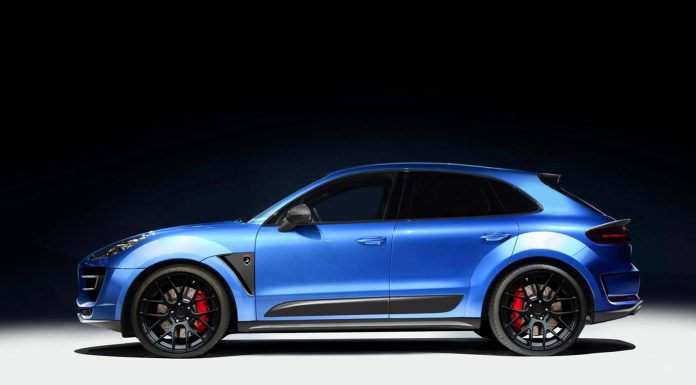 All elements of the Porsche Macan bodykit will be manufactured using vacuum-formed technology with carbon fiber and kevlar construction. A TopCar performance package will also be on offer with ultra-light forged ADV.1 wheels.