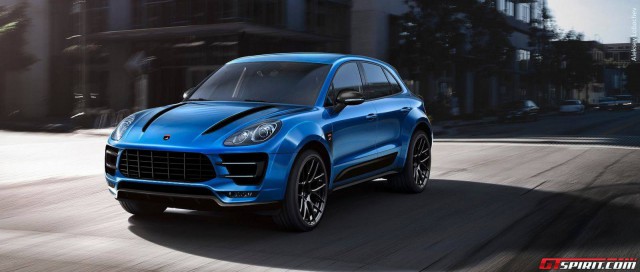 Our friends at TopCar released a set of renders today, previewing their upcoming kit for the brand new Porsche Macan. TopCar hope to start work on making their Porsche Macan renders a reality as soon as customer deliveries start. For now, we can get an idea of what they have in store from viewing the renders!
The aerodynamic bodykit is extensive. It will consist of a front bumper, a lower lip splitter, wider two-part front and rear fenders with fender liners. Moving towards the rear, the Porsche Macan will also get side skirts, a rear bumper, a rear bumper diffuser and a rear spoiler. Pricing has already been revealed with visible carbon fibre kits costing 18,270 euro and those with primed carbon detailing costing less at 14,620 euro.

All elements of the Porsche Macan bodykit are manufactured using vacuum-formed technology with carbon fiber and kevlar construction. A TopCar performance package will also be on offer with ultra-light forged ADV.1 Wheels.
Russian tuner, TopCar built its reputation on tuning Porsche models. Their Stingray bodykit is based on the Panamera, their Stinger bodykit is based on the 911 and their Vantage kit is based on the Cayenne. TopCar haven't yet decided on a name for their Porsche Macan package.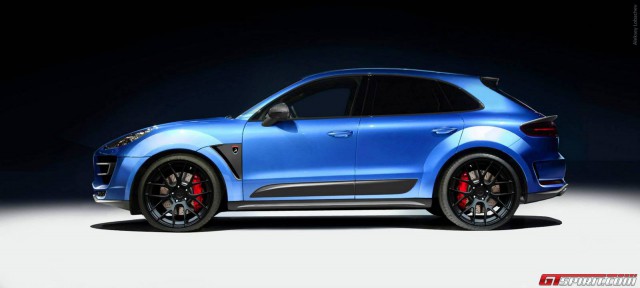 The first car will be presented in the spring of 2014.