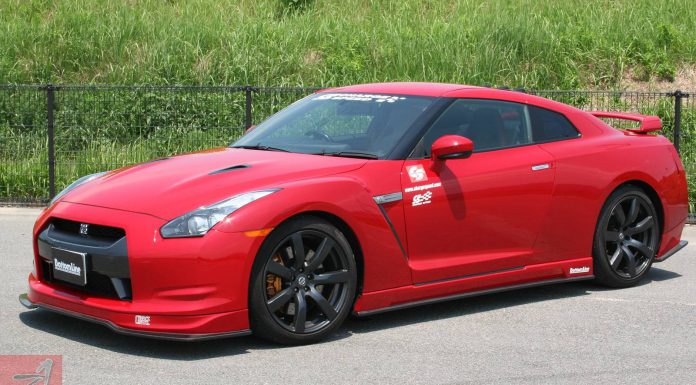 the Nissan GT-R is a machine built for one purpose. To be FAST. It has been formed for function and not fashion, to look purposeful and not necessarily aesthetically pleasing. Enter Chargespeed Japan and their Nissan GT-R Aerodynamic Kit which is now available in the USA.
Their new BottomLine kit for the GTR is available as a full kit, or as individual components for the 2009-2013 GTR, these are clean components that maintain the classic GTR lines without sacrificing the premium quality of the standard car. All parts come in either all FRP, or Chargespeed's Hybrid carbon, which combines both FRP and genuine 1×1 carbon weave (hand laid FRP on the upper half, 1×1 carbon on the lower half). The parts you see painted red in the front lip, sides, rear are the FRP portions (come in black gelcoat out of the box). All the holes are predrilled, allowing quick and easy! Full carbon versions coming soon
The cost for all of these parts? $4,040 approximately €3,000, a rather insignificant price for the great looking changes. If you fancy full carbon parts, they will be released shortly.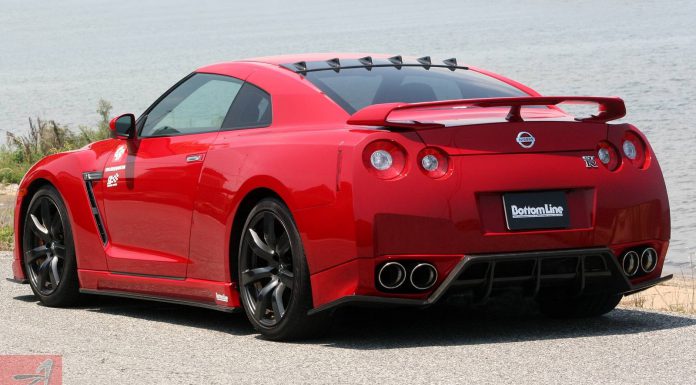 Thanks to Z1 Performance for providing the images, they are also official dealers of Chargespeed in the US.