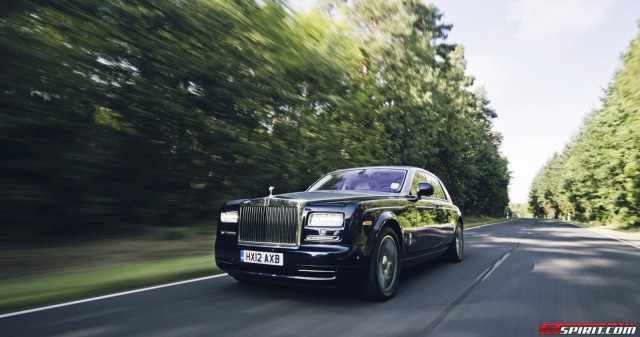 On Sunday May 4, Rolls-Royce will celebrate an important milestone in its history. On that day exactly 110 years ago, Charles Stewart Rolls and Sir Henry Royce met for the first time and formed a partnership which would last longer than they had ever thought possible and mark a seminal moment in British automotive history.
In 1904, Charles Stewart Rolls owned and operated a London-based car sales and service depot called C.S. Rolls and Co. Most of the vehicles he sold were imported and the lack of British involvement in the automotive industry frustrated him. He needed an answer, and Sir Henry Royce had it. Royce was developing a car, known as the 10 horsepower 'Royce', in which he once drove from his factory in Manchester to his home in Knutsford, 15 miles away without issue.
Shortly after his successful trip in the car, Rolls and Royce met up. Their exchange went flawlessly and a ride in the 10 horsepower car had convinced Rolls that he had found a smart and ambitious engineer in Royce. It is reported that he walked away from the meeting saying, "I have met the greatest engineer in the world."
"The company created by Charles Rolls and Henry Royce had a simple philosophy – the pursuit of excellence – and one that the whole team at Rolls-Royce Motor Cars strives for every day." Torsten Müller-Ötvös, Chief Executive of Rolls-Royce Motor Cars said in a statement. "I have no doubt that the company's forefathers would be proud to see the exceptional cars made at the Home of Rolls‑Royce at Goodwood, still bearing the linked RR letters."
To commemorate the fate-deciding meeting, Rolls-Royce will host two 110 Year celebrations at two key locations on Sunday May 4. The first event is a 'Supercar Sunday' Breakfast Club meeting at the Goodwood Motor Circuit, a throwing distance away from the company's head office and manufacturing plant. The second will take place at the Midland Hotel and will be hosted by the Rolls-Royce Enthusiasts' Club. Members of the public are welcomed and encouraged to join both celebrations.