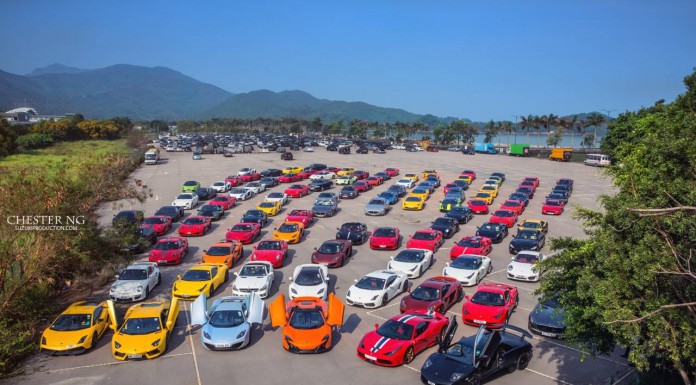 This past weekend, something special happened in Hong Kong! SMD Club got together with a selection of the finest supercars for a very unique photo opportunity. Fortunately, Chester NG was able to attend, we have an awesome gallery of photos to share with you!
The group were split between two locations with a hyper car group meeting at a city location for an exclusive photoshoot. Another group then gathered on the road and in a large empty parking lot for a larger group shot.
Among the cars that took part was the Koenigsegg Hundra which is the 100th car produced by the Angelholm company, a green Koenigsegg Agera R also took part alongside two Pagani Huayra's and a Pagani Zonda Cinque.
A group of more 'normal' supercars included a brand new Ferrari 458 Speciale, a Lamborghini Murcielago LP670-4 SV, various Ferrari models including F12's, 458 Italia's and Spiders, even a Lamborghini Aventador or two.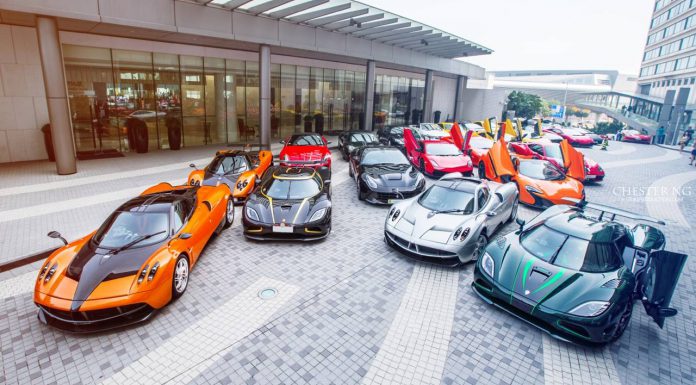 Another notable addition is the brand new McLaren 650S which seems to be everywhere at the moment. It is joined by a healthy smattering of 12C and 12C Spider's. So, with all these epic cars on display, there is one question to ask. Which is your favourite?