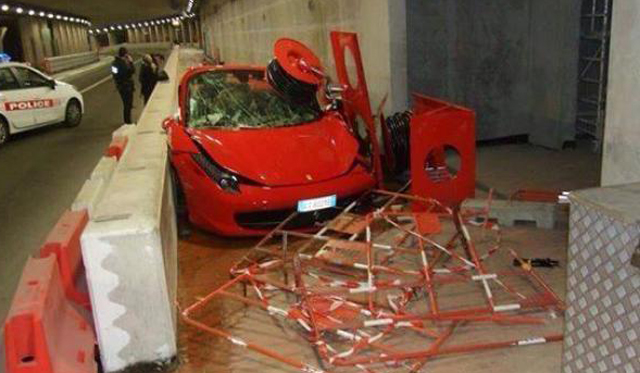 A Ferrari 458 Spider has been destroyed following a high speed crash in the legendary Monte Carlo tunnel in the centre of Monaco.
In recent times, this tunnel running under the Fairmont Hotel has become synonymous for high speed supercar runs especially during the annual Top Marques Monaco show. However, the driver of this 458 Spider got a little too excited and ended up crashing heavily in the tunnel.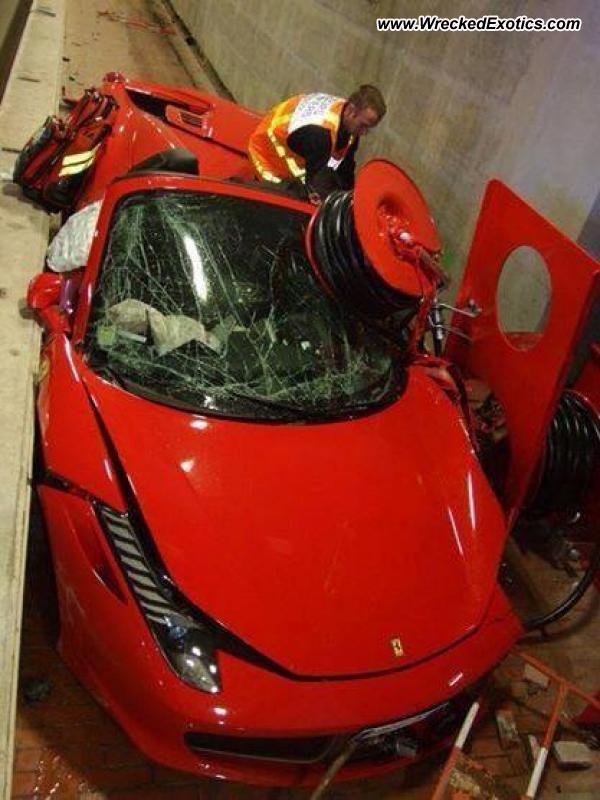 It is currently unclear how the crash occurred but the Italian supercar somehow managed to end up on the pedestrian walkway jammed between the concrete crash barrier and the concrete wall. It also hit and wrecked two fire hose reels.
As for damage sustained to the 458 Spider, there is no doubt that it will be heading straight to the scrap heap. Serious front end damage has been sustained including a smashed windscreen. Also at the rear, damage has been done to the roof and the bumper. While the visible damage looks bad, it is very likely that even more comprehensive mechanical damage has been sustained.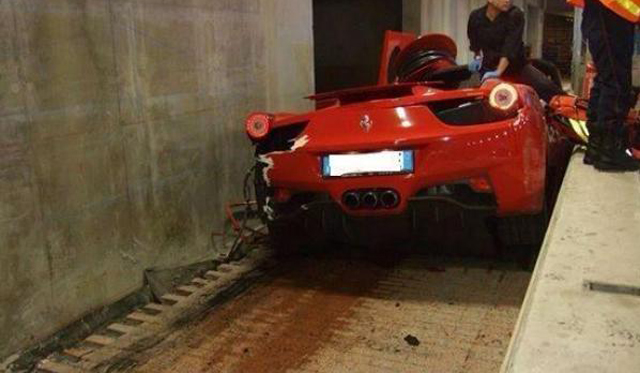 Considering where the Ferrari 458 Spider is resting, it is likely that it got airborne at some stage and if that's true, then the suspension and braking components are likely to have been all destroyed.
[Via Wrecked Exotics]