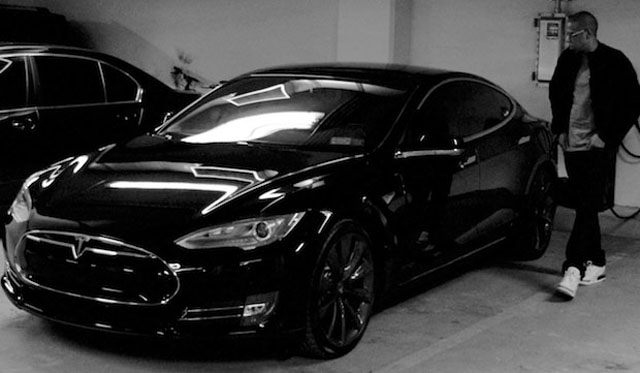 With a net worth of over $500 million and a combined wealth of over $900 million with his wife Beyonce, Jay Z can pretty much afford anything on the face of the earth whether that be all 375 McLaren P1s or countless private islands.
Despite his wealth, the New York born rapper doesn't have a car collection all that impressive. Sure, many of his cars may be unknown to the public, but he is rarely seen in public in cars other than Range Rovers or Maybachs.
Now it appears as though Carter has picked up a new ride in the form of a blacked out Tesla Model S. The following photo was uploaded by Beyonce to her personal Tumblr account.