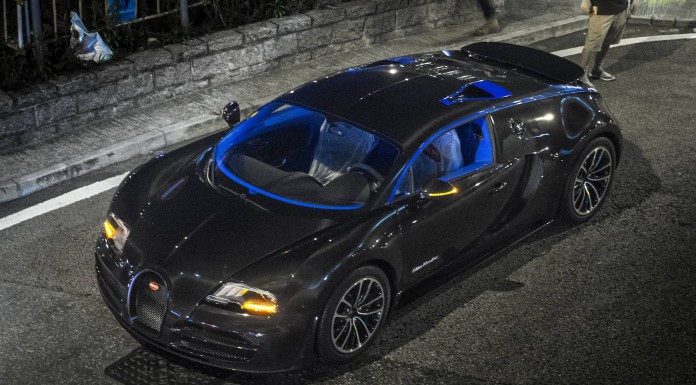 The very first Bugatti Veyron Super Sport has arrived in Hong Kong and it isn't just any old Veyron Super Sport. Instead, it is the stunning, one-off Veyron Super Sport Merveilleux Edition and on the streets, boy does it look incredible.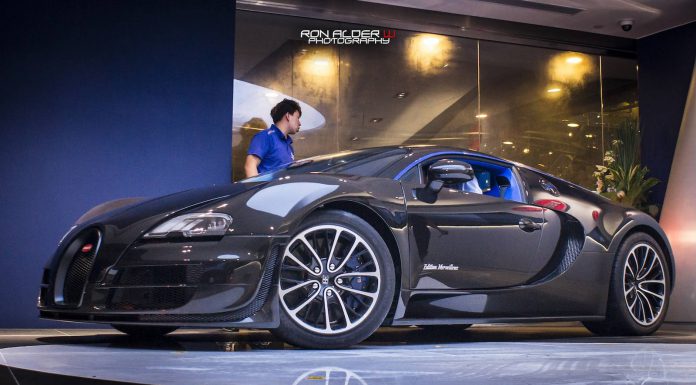 The Bugatti Veyron Super Sport Merveilleux Edition can be distinguished from all other Veyron Super Sport models thanks to a completely bare carbon fiber body as well as bright blue accents around the NACA ducts on the roof. Additionally, the Merveilleux Edition features a bright blue interior.
Ron Alder W Photography managed to capture it alongside another one-off Veyron, this time in Vitesse guise and featuring a chrome and blue exterior.