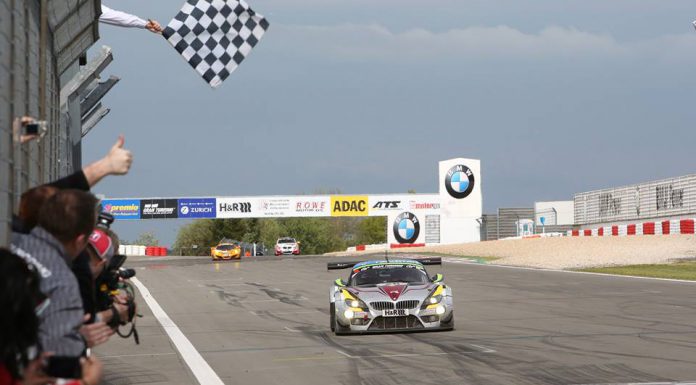 BMW won their first race of the season this weekend during the 56th ADAC ACAS H&R Cup. The third race of the VLN Endurance calender was attended by hundreds of spectators. The VLN race take place at the Nurburgring. This event ran for 4:05:00.778 hours and 27 laps.
It was Nick Catsburg and Dirk Adorf who took the chequered flag for BMW Sports Trophy Team Marc VDS after a race that enjoyed spring-like conditions. Behind the Marc VDS BMW came Rudi Adams, Kevin Estre and Arno Klasen driving a McLaren MP4 12C GT3 for Dörr Motorsport. They were only 3.575 seconds behind the winners.
Closing the top three was Phoenix Team with their Audi R8 LMS Ultra piloted by Marc Basseng, Marcel Fässler and Frank Stippler. The H&R Spezialfedern BMW Z4 GT3 was fourth, the best placed Mercedes car was the No.9 Mercedes-Benz SLS AMG GT3 of team Black Falcon.
Winner Adorf said;
I am really excited, even though our main target here was to make a good preparation for the Nürburgring ADAC Zurich 24h Race, I am of course delighted about the win. It was a tough competition and things became quite close again towards the end of the race.
GetSpeed Performance won the Cup 2 class in their Porsche 911 GT3 Cup while Wochenspiegel Team Manthey took home the win in the SPPRO class. Black Falcon won the SP7 class in their Porsche 911 GT3 cup, even after failing to make a win the main class in their Mercedes. MSC Adenau were No.46 overall but impressed by winning the Cup 5 class in the all new BMW M235i Racing CUP.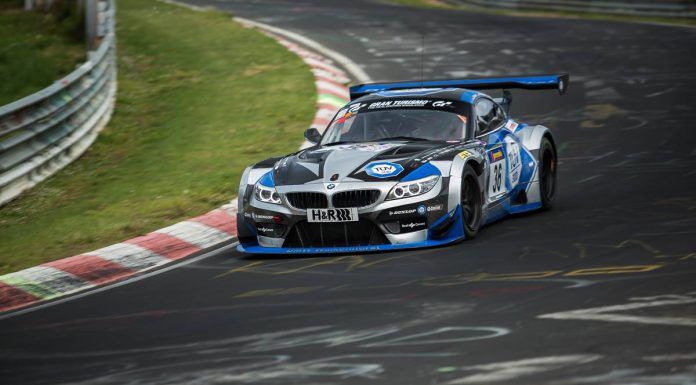 Group H was dominated by Achim and Peter Heinrich in the BMW M1 which managed to complete 25 laps. So far, three races have taken place, the teams now have one week to prepare for the forthcoming 45th Adenauer ADAC simfy Trophy which will take place on 17th May. The Nurburging 24 Hour Race takes place on 21-22 June 2014.