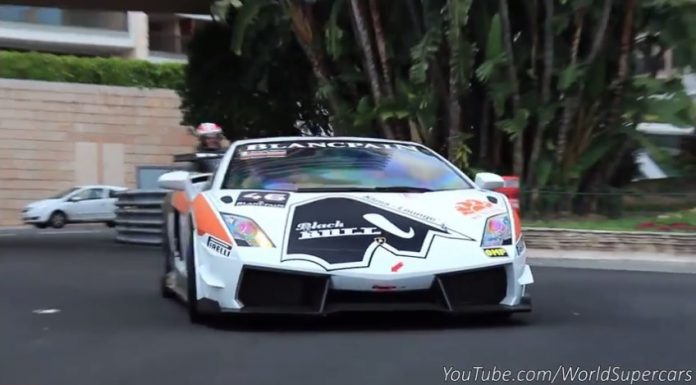 Monaco is one of the best places to see supercars, last week the Principality was transformed into a moving motor-show with the Top Marques show in full swing. Tuned cars, one-offs, multi-million pound machinery, it was all there!
[youtube]http://www.youtube.com/watch?v=n9QWo-i612o[/youtube]
One car, however, may have just stolen the show, and it, technically, was not even meant to be there. A Lamborghini Gallardo Super Trofeo race car. The car that is strictly for track use adorned with a pair of license-plates hit the street and was seen going very very fast! Enjoy!