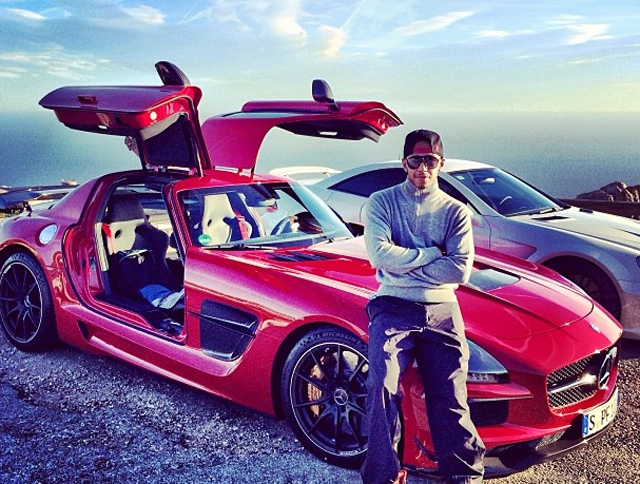 Last year, British Formula One driver Lewis Hamilton reportedly earned over $27 million not including endorsements. Consequently, the F1 champion who is currently dominating the 2014 F1 season isn't short of cash and like many other racing drivers, he loves supercars.
Hamilton's most recognisable supercar is definitely his custom Pagani Zonda 760 LH which unfortunately doesn't leave his Monte Carlo house very often. Nevertheless, he has numerous other supercars to enjoy such as his brand new red Mercedes-Benz SLS AMG Black Series and SL 65 AMG Black Series.
Hamilton posted the following picture to his Instagram earlier this year and with the two German supercars lined up uder a bright blue sky and looking over the ocean, it goes without saying that Hamilton is living the dream of many of us!