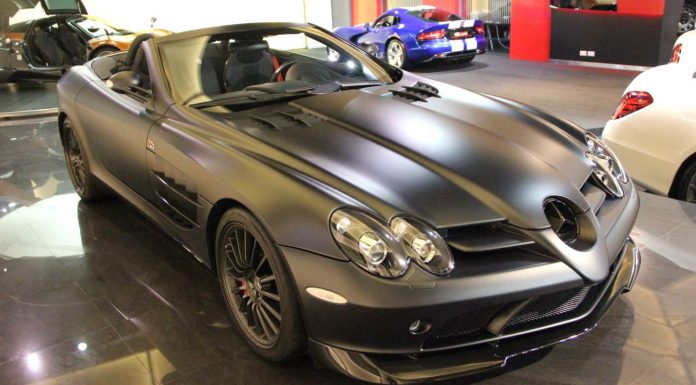 The Mercedes-Benz SLR McLaren 722 S Roadster is without a doubt the most prized variant of the SLR ever created with the obvious exception of the SLR Stirling Moss. Based around the standard SLR Roadster and incorporating elements from the 722 Coupe the 722 S Roadster not only looks the part, but it performs incredibly well also.
It is unclear just how many examples of the SLR McLaren 722 S Roadster were produced but Mercedes-Benz initially planned to offer 150 examples when production began in early 2009. The 722 in the name makes reference to the starting time of 7:22 am when Stirling Moss and co-driver Denis Jenkinson took victory at the 1955 Mille Miglia.
The following example currently up for sale by Al Ain Class Motors in Dubai is one of the most unique we've seen. Finished in a stunning shade of matte black with matching matte black wheels, this SLR McLaren 722 S Roadster looks about as mean and stealthy as a supercar can this side of a matte black Aventador!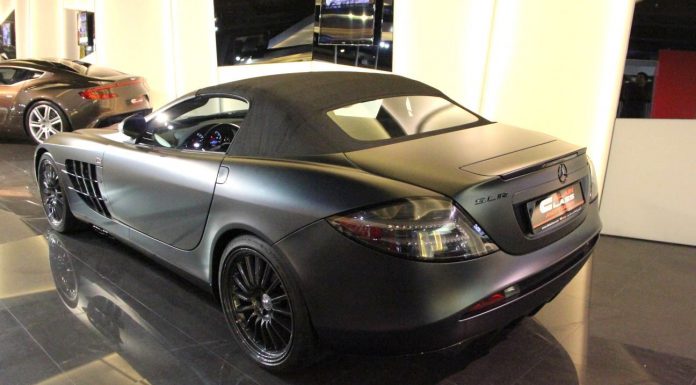 It has travelled just over 10,000 km and from the pictures, looks to be in immaculate condition. Beneath the elongated hood is a tuned variant of the 5.4-liter supercharged V8 engine from the standard SLR now delivering 640 hp at 6500 rpm and 600 lb-ft of torque at 4000 rpm.