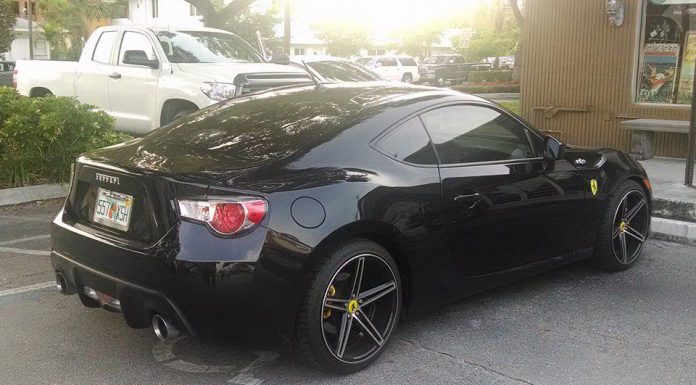 Ace photographer Ronnie Renaldi spotted an interesting Scion FR-S recently. This particular Scion features a range of updates the owner appears to have applied to make his car look a little more like the car he wants to own.
Perhaps he just didn't want the Scion badging anymore? We'll probably never know. But this definitely sits as a contender for our Overkill category.
If you haven't already looked at the above photo, the car features a full replacement set of Ferrari badges. From the boot lid emblem to the shield badges the adorn the fenders. The car even features Ferrari branded wheels (although the jury is still out on whether they are genuine or not).
What makes it even more hilarious is that Ronnie actually owns a rather special Ferrari F430!