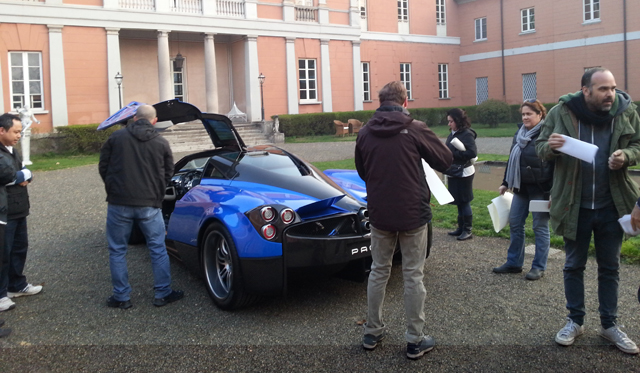 With its out of this world styling and brutal performance, it is little wonder that the Pagani Huayra has attracted worldwide media attention. Thanks to its upcoming starring role in Transformers 4, the Huayra is likely to attract even more attention in the United States to which it has only fairly recently become road legal.
Well now a stunning French Blue Pagani Huayra has been spotted taking part in a Pepsi commercial being filmed in Milan, Italy!
This particular Huayra is one of the first production cars and was showcased at the Geneva Motor Show 2011. Interestingly, the car was finished in a dark shade of red and after spending a lot of time in the United States, the Huayra was sent back to Italy where it was resprayed in French Blue while also being upgraded with the optional track package and custom Sonus Faber Audio system.
[Via Prototype Zero]