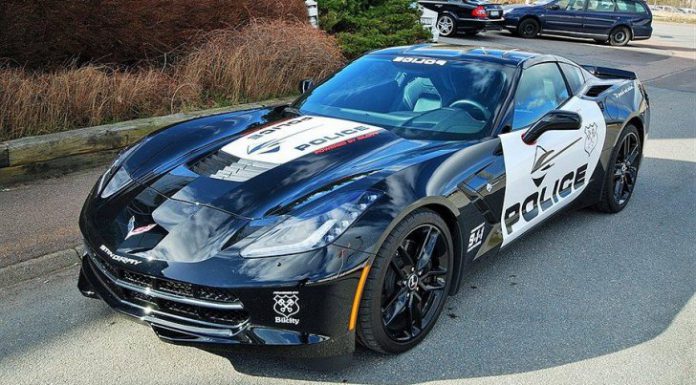 Just yesterday we brought you the cool image of a black 2014 Chevrolet Corvette Stingray from Sweden with a livery inspired by the Saleen Mustang police car from the first Transformers film appropriately known as 'Barricade'. Now we have discovered that this very unique Corvette is for sale in Sweden!
Not many specific details about this Corvette have been revealed however it does have an asking price of 780,000 Swedish Krona which is the equivalent of around $120,000 in the U.S. The car has covered a mere 230 miles and it is unclear if it was ordered by a customer from the States and fitted with its unique decals or simply outfitted like it is by the dealership.
Either way, it is certainly unique and most importantly, is fitted with the optional Z51 Performance Package. This optional and very popular factory package for the C7 Corvette adds a limited slip differential, adaptive shock absorbers, 19-inch wheels at the front, 20-inch rear wheels, larger brakes, improved transmission cooling along with a couple aerodynamic tweaks.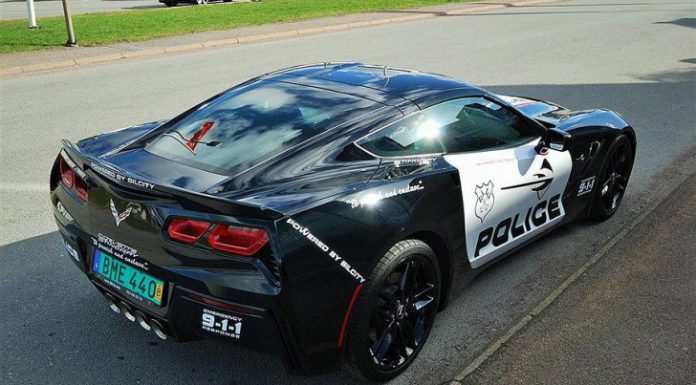 Under the hood, the 2014 Chevrolet Corvette Stingray is of course the most powerful standard Corvette ever produced. It features a brand new 6.2-liter LT1 V8 engine which delivers a potent 460 hp and 610 Nm of torque.
[Via Blocket]