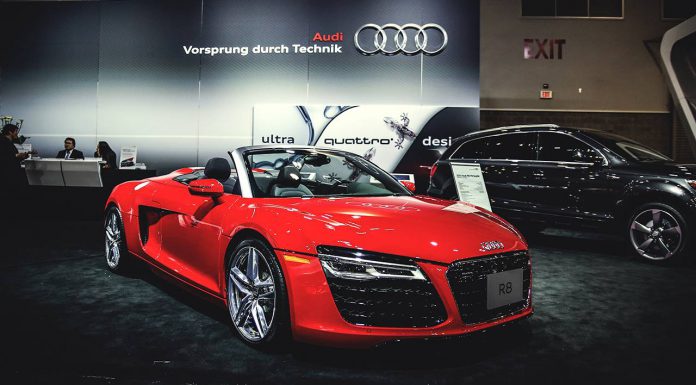 As one of the largest auto shows held in Canada, the Vancouver International Auto Show never fails to disappoint for the sheer quantity and quality of cars which always attend. This year was no different and one of the highlights was definitely the Audi stand.
Arguably the best car Audi displayed was a brand new red Audi R8 Spider fitted with the standard 4.2-liter V8 engine. Additionally, this example featured stunning satin silver A-pillars to make it really pop.
Furthermore, the latest generation Audi S8 was there alongside a stunning red Audi RS7 Sportback!