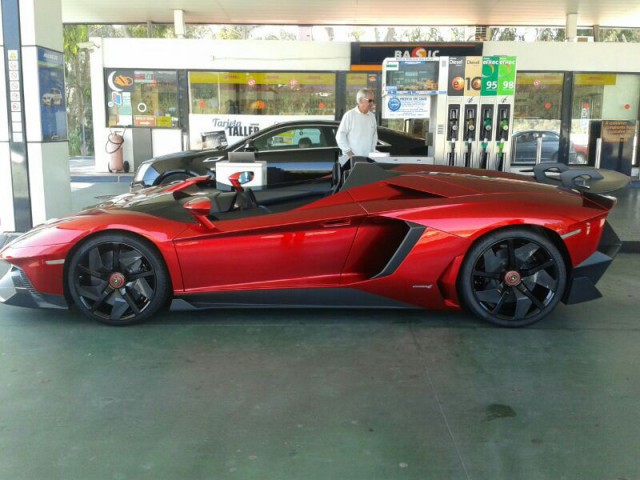 Since being unveiled at the Geneva Motor Show 2012, the stunning candy apple red Lamborghini Aventador J has been spotted on multiple occasions in Marbella, Spain, likely because the lucky owner lives there.
Well, it was recently spotted yet again in Marbella at a gas station and looks as impressive as it did when first revealed. Ever since the launch of the Aventador based Lamborghini Veneno at the Geneva Motor Show last year, the Aventador J was unquestionably overshadowed by the Venenos improved performance and out-of-this-world performance.
However, looking at these pictures brings back all the fond memories we had when first seeing the Aventador J in the flesh. Sure, it doesn't feature all the outlandish wings and fins as the Veneno, but is more simplistic design is very refreshing.
[via Forocoches]