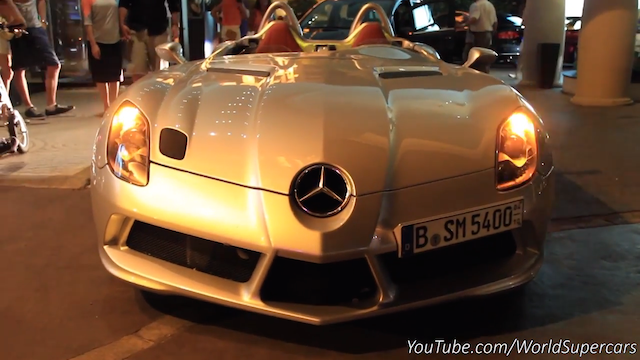 The Mercedes McLaren SLR Stirling Moss is one of the most outlandish and astonishing cars on the planet. With just 75 ever built it is also one of the rarest. Under the bonnet is the same Supercharged AMG V8 as found in the standard SLR attached to which is a 5 speed automatic box. It's been tuned to give 650bhp, the same figure as the 722, however the weight losses will allow it to achieve a 0-100 km/h time of less than 3.5 seconds.
[youtube]http://youtu.be/DNr1j4tZ8OE[/youtube]
Where the majority of these car will be tucked away in cosy garages for decades, the example in the video above is regularly seen in the Principality of Monaco. With its warm summer weather we cannot think of a better car to cruise the boulevards of Monaco in!