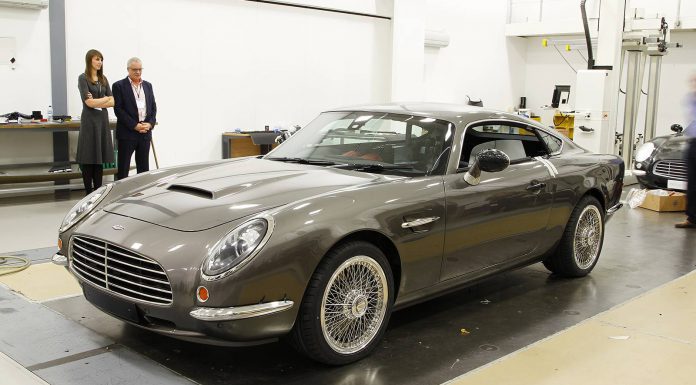 Ahead of an official launch at Top Marques Monaco 2014 in mid-April, the recently teased David Brown Automotive Speedback GT has been officially previewed.
Based on the outgoing Jaguar XKR and visually inspired by sports cars of the 1960s, the Speedback GT seems to offer the very best of both worlds. All the body panels of the Speedback GT are hand-formed aluminium and in the cabin, the sports car is completely custom. Beneath the interior and exterior beauty of the Speedback GT is the platform and powertrain of a Jaguar XKR.
The David Brown Automotive Speedback GT has been designed by Alan Mobberley and draws on design inspiration from the Aston Martin DB5 and DB6 as well as Ferraris and Maseratis of yesteryear. Additional details about the Speedback GT will be announced when it officially debuts.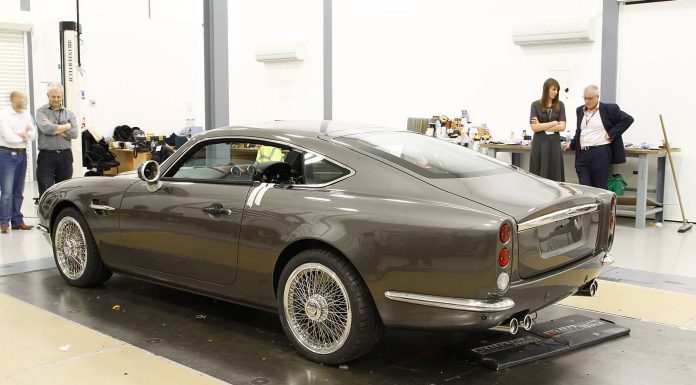 When discussing the reasons behind his latest venture with Autocar, David Brown said, "I was on a classic car rally in the south of Spain, in a Ferrari Daytona. It kept breaking down and it was about 150 degrees in there. We'd hired a Peugeot 106 with air-con and everyone wanted to be in that, and not the Ferrari. So I decided to build a car with that sort of style and visual simplicity which would work properly."