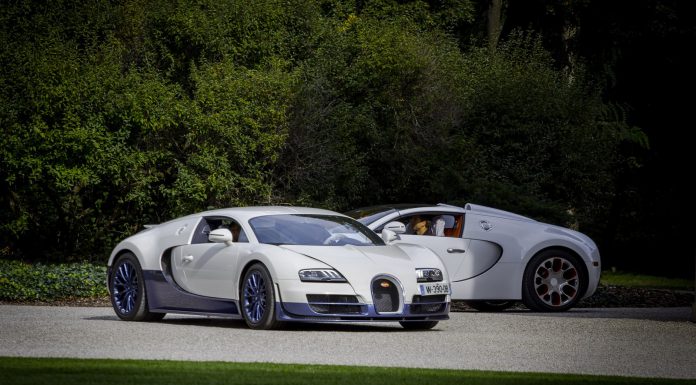 Bugatti has announced the launch of its "Bugatti Certified" program at the Techno Classica vintage and classic car show in Essen, Germany. The program allows the French automaker to ensure used Veyrons will retain the brand's stringent quality standards and thus contribute to the vehicles' value over time.
As the sale of the last Veyron nears closer and more of the cars start to show up on the used car market, the need for a Bugatti Certified quality control program increases. The program will initially focus on Veyron 16.4 and Veyron Super Sport models, but will eventually turn to focus on the Grand Sport variants.
"We want the Bugatti Certified seal to give Bugatti owners the assurance that their vehicle meets our highest quality standards over the long-term," Dr. Stefan Brungs, head of Sales, Marketing and Customer Service for Bugatti, said in a statement. "This is for owners of both new and previously owned vehicles."
With the Certified Program, the vehicles will receive a complete service based on a comprehensive requirements catalogue. Bugatti engineers will carry out the most precise servicing possible for the extremely powerful cars, while essential technical updates to the car will also be performed. Once the process is complete, the vehicle will receive the Bugatti Certifed seal as verification of its impeccable condition.
Bugatti says purchasing a Veyron from the existing owner confers membership of the "Bugatti family" to the new owner, who then has the opportunity to take part in the events the luxury brand offers to members of the exclusive club. These include the "Molsheim Experience", an individually tailored visit to the company's headquarters in Alsace, France and "Feeling the Road", a test drive with an official Bugatti test driver on both the public roads and a race track designed to help owners to get the most out of the super sports car.