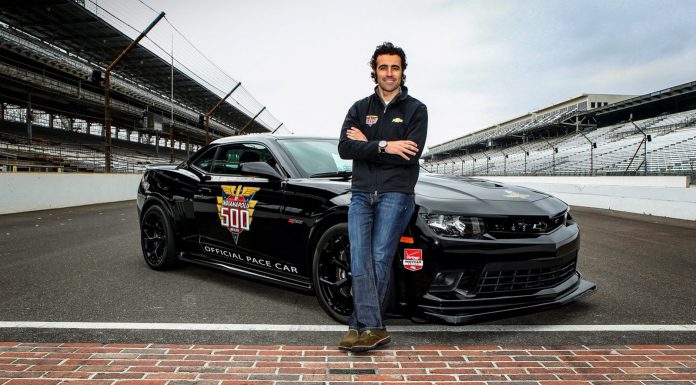 The potent 2014 Chevrolet Camaro Z/28 has officially been confirmed as the pace car for this year's Indy 500. It will be driven by three-time Indy 500 winner and all-round racing legend Dario Franchitti.
If it had not been for the horrific injuries Franchitti suffered back in October in Houston, he likely would have been racing in this year's Indy 500. However, he was forced to retire but still walked away a well decorated racer with victories at the 2007, 2010 and 2012 Indy 500s.
Revealed in the shots above, the official Camaro Z.28 pace car is finished in black with matching black wheels and will be more than suited for the job of holding back tens of thousands of horsepower at the Indy 500. After all, it features a 7.0-liter V8 engine delivering 505 hp and 481 lb-ft of torque while also being fitted with the widest front tyres found on a production car.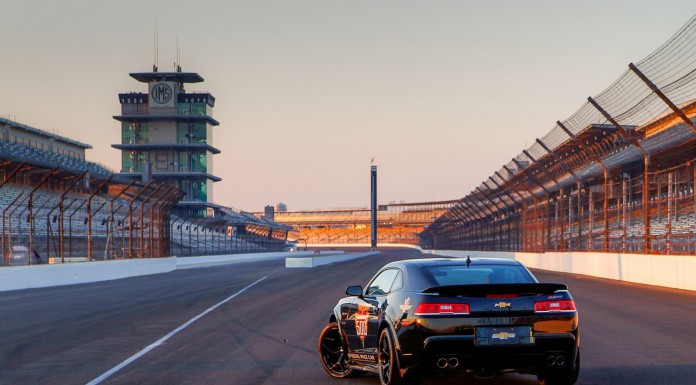 While speaking about the opportunity to lead the Indy 500 pack, Franchitti said, "It is a tremendous honor for me to be asked to drive the Pace Car for the Indianapolis 500. As a historian of motorsport and as a three-time winner of this great race, I will appreciate every minute of getting to pace the field in the new 2014 Chevrolet Camaro Z/28. Although I won't be competing in the Greatest Spectacle in Racing, this will be as close as one person can get to the action. I can't wait until May in Indianapolis."
The Indy 500 takes place on May 25th.