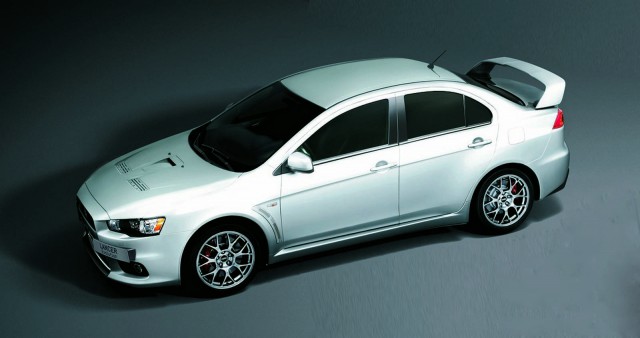 Mitsubishi has just revealed arguably the most bonkers Lancer Evolution variant ever with the announcement of the Lancer Evolution X FQ-440 MR designed specifically for the English market.
Under the hood, the Mitsubishi Lancer Evolution X FQ-440 MR is fitted with a 2.0-liter turbocharged four-cylinder engine delivering an absurd 440 hp at 4,600 rpm and 412 lb-ft of torque at 3,100 rpm. That makes it comfortably the most power dense production engine available putting it well above the 360 hp from the A 45 AMG, CLA 45 AMG and GLA 45 AMG as well as the 727 hp delivered by the McLaren P1s twin-turbo 3.8-liter V8!
Some of the key engine upgrades include a new HKS turbo, Janspeed exhaust system with high-flow catalytic converter, Janspeed intake and intercooler piping kit, Janspeed tubular manifold and motorsport-spec high-flow fuel injectors. The Mitsubishi Lancer Evolution X FQ-440 MR is also fitted with a 6-speed,dual clutch sports shift transmission.
Braking is provided through massive 6 piston calipers at front with floating brake discs provided by Alcon also fitted at the rear. The car has been lowered by 35 mm at the front and 30 mm at the rear thanks to some new Eibach springs.
From a visual standpoint, the Evo X FQ-440 MR can be distinguished with its 18-inch forged BBS alloy wheels, bi-xenon headlights, front fog lamps and PIAA motorsport silicone windscreen wiper blades.
Designed to celebrate the 40th anniversary of Mitsubishi in the U.K., just 40 examples will be produced each priced at 50,000 pounds.